Donte Stallworth Gets 30 Days in Plea Deal: Comparison to Vick Case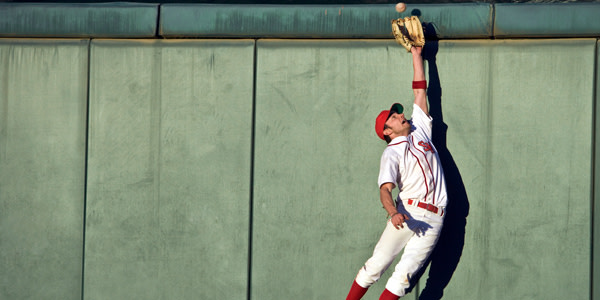 Cleveland Browns wide receiver Donte Stallworth pleaded guilty to DUI manslaughter today for hitting and killing a pedestrian (read more background here) and headed off to jail to serve the 30 day sentence he received as part of the bargain. He also will be serving two years of house arrest, and eight years of probation. Noteably, the AP story reports that Stallworth "also reached a confidential financial settlement to avoid a potential lawsuit from the family" of the victim, 59-year-old Mario Reyes.
It's probably safe to say that accepting a 30 day plea deal, as opposed to facing a potential maximum of 15 years in prison, may have been a no-brainer for Stallworth. Indeed, the sentence may raise questions of fairness, at the very least in how it compares to sentences handed out to other defendants in similar positions.
The reasons for the arguably "sweet" deal for Stallworth? The AP story listed a few given by Miami-Dade State Attorney Katherine Fernandez Rundle, including "Stallworth's lack of previous criminal record, cooperation with police and willingness to accept responsibility", plus also the victims' family's desire to have the case resolved in order to "avoid any more pain." Rundle insisted that, "[f]or all of these reasons, a just resolution of this case has been reached".
Sticking to just a football comparison, however, the sentence (at least as jail time goes) handed down to Michael Vick on his dog fighting-related charges was 23-months in prison. However, Vick was sentenced more harshly than even his co-defendants in that case because he lied about his involvement in the matter, and he also wasn't found to have "accepted responsibility" for purposes of reduced sentencing. Then again, on the other hand Vick's case didn't involve a homicide.
At any rate, the big football question now will be if and when Stallworth gets to resume his NFL career. His attorney has suggested the deal would allow him to do so, and the AP story simply notes that the NFL has indicated it will review the Stallworth case for disciplinary action. Considering how chronologically-related the Stallworth and Vick cases have turned out to be, the comparisons between the outcomes in both cases are likely to continue.
You Don't Have To Solve This on Your Own – Get a Lawyer's Help
Meeting with a lawyer can help you understand your options and how to best protect your rights. Visit our attorney directory to find a lawyer near you who can help.
Or contact an attorney near you: