Ex-Colts Cheerleader Sues Team Over Nude Body-Paint Photos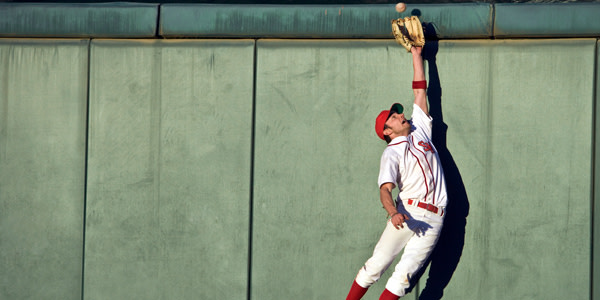 When the Indianapolis Colts hired cheerleader Malori Wampler they said they had "no problem" with her former work for Playboy, Wampler said. Then the pictures surfaced.
Wampler, 27, claims in a lawsuit recently filed in Indianapolis federal court that she got fired mid-season from her position as a Colts cheerleader. The firing, she says, resulted after a fan sent the Colts photographs of Wampler posing in a painted-on bikini. Her private parts were covered, reports the Indianapolis Star.
Wampler claims the painted-on bikini photographs were taken when she worked for Playboy Entertainment. She claims that since the photographs predated her work for the Colts, the firing resulted from discrimination against her, on the basis of gender and her Indonesian ethnicity, reports the Star.
Wampler's complaint also claims the Colts told her when she was hired that her prior affiliation with Playboy would not be a problem, reports WISH-TV.
Wampler's attorney claims the Colts fired Wampler for violating rules of conduct for cheerleaders, which forbid them from committing "any act that will or may create notoriety," reports the Star. Wampler alleges both other cheerleaders and Colts players have "committed acts that created notoriety" without dismissal.
The case has "zero merit," according to Dan Emerson, Colts' general counsel, quoted by the Indianapolis Star.
The essence of sex discrimination is unequal treatment on the basis of sex. The treatment must not simply be different, but also unequal, and therefore unfair.
If Wampler can prove male players got away with anything looking like "notoriety," and also that the Colts told her "no problem" with the prior employment, she might be able to shift the burden to the Colts. Then, the team would have to establish a non-discriminatory reason for firing her.
The reinstatement Wampler seeks could present problems in this case. It would be hard to imagine a judge ordering the Colts to hire Wampler back as a cheerleader, making her responsible for spreading enthusiasm about the team.
And as for lost wages, Malori Wampler was paid $100 for each game and appearance. She might have spent more for the court filing fee than she earned.
Related Resources:
You Don't Have To Solve This on Your Own – Get a Lawyer's Help
Meeting with a lawyer can help you understand your options and how to best protect your rights. Visit our attorney directory to find a lawyer near you who can help.
Or contact an attorney near you:
Content For You