Extortion Attempt Made Against Rick Pitino? Full-Court Press of Speculation Rises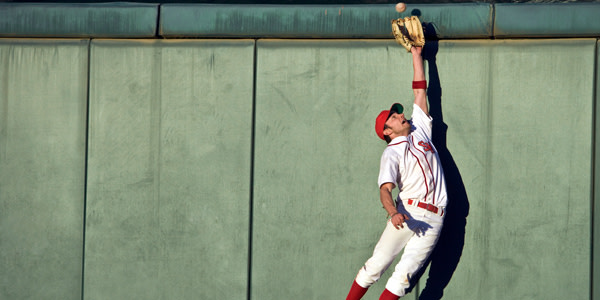 A story, at the moment probably falling under the category of weird, has surfaced about a possible extortion attempt made against Louisville coach Rick Pitino. The unlikely source of the attempt? His equipment manager's wife, Karen Sypher, whom the AP reports is currently in the process of divorce from her husband Tim.
Here's the major portion of Pitino's statement regarding the claims:
"My family and I were recently threatened as part of a criminal scheme to extort money. Upon receiving these threats, we reported this extortion attempt to the FBI. While I did not want to make this matter public, I recently learned that the individual behind this extortion attempt has already gone to the media with false, defamatory and outrageous allegations in an attempt to pressure me to cave in to this scheme. I want to make it clear that I intend to vigorously defend my reputation and the character of my family against any criminal scheme to extort money. I am hopeful that the media and public will recognize the slanderous nature of this direct and malicious attack..."
Equipment manager Tim Sypher had the following to say, apparently backing up Rick Pitino:
"'I am devastated by the bizarre allegations that my estranged wife is making against Coach Pitino and myself,' Tim Sypher said in a statement. 'I intend to defend the allegations vigorously.'"
Missing in all of this is, of course, Karen Sypher's side of the story. The AP did note that one local Louisville news outlet did actually get an interview with her, but is refusing to air the interview in light of the fact that she is the subject of an extortion attempt, and its news director did not want "'to be irresponsible and start throwing out stories and accusations that [he] couldn't confirm.'" Her attorney did, however, confirm she was being investigated and that "there could be a criminal prosecution", but he did not elaborate any further.
Now, with just this information out there, it's pretty easy for someone to let their imagination run wild with what the allegations/threats might be (and some have). But, aside from noting that the allegations would appear to include both Coach Pitino and Tim Sypher, there's really not much to be made of the news at the moment. I will refrain from speculating, but will keep you posted if anything solid turns up.
You Don't Have To Solve This on Your Own – Get a Lawyer's Help
Meeting with a lawyer can help you understand your options and how to best protect your rights. Visit our attorney directory to find a lawyer near you who can help.
Or contact an attorney near you: