Jailed Former NBA Star Jayson Williams Still Faces Trial for Allegedly Shooting Dog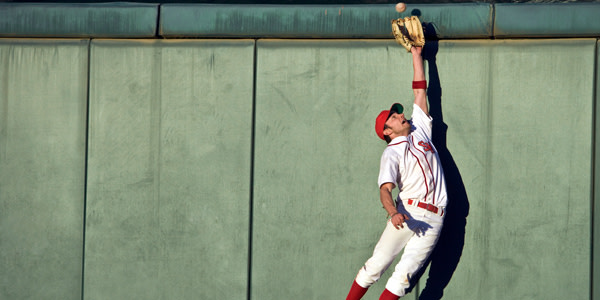 Former NBA star Jayson Williams has begun his sentence in connection to fatally shooting a hired limo driver in 2002, but still faces trial over allegedly shooting his dog, Zeus.
Last month, Jayson Williams was sentenced to five years in prison, ending an 8 year legal saga, the Associated Press reported.
Now that the manslaughter charge has been dealt with, the charge against Williams over the death of his Rottweiler may proceed.
According to allegations reported by the Hunterton County Democrat, former Net Dwayne Schintzius bet Williams $100 he could drag Zeus, a trained attack dog, out of Williams' house. After Schintzius succeeded in dragging Zeus from the house, Williams allegedly shot the dog dead and threatened Schintzius that he would shoot him too if Schintzius didn't clean up the remains.
It looks like we have not seen the last of Jayson Williams in a courtroom.
During sentencing for his manslaughter charge, Williams offered a tearful apology to both the victim's family and his own family.
Williams had been free on bail since being charged in 2002 but has now begun serving his sentence. He was able to beat a reckless manslaughter charge but was convicted of aggravated assault in the death of Costas Christofi and on counts of covering up the shooting.
His sentence for the charges will run concurrently and New Jersey State Superior Court Judge Edward Coleman went along with a plea agreement.
In 2003, the Williams paid Christofi's family more than $2 million to settle a wrongful death lawsuit.
Click here to read key events in the manslaughter case against the former NBA star.
During Williams' plea hearing he said he was showing off a double-barreled 12-gauge shotgun and admitted he failed to check the safety mechanism. The gun fired, striking 55-year-old Christofi once in the chest and killing him.
As previously discussed, Williams also was recently charged with a DUI. Police say his SUV struck a tree in Manhattan.
Williams, 42, retired from the NBA in 2000 after playing with the Philadelphia 76ers and New Jersey Nets. A knee injury forced him to retire while he was in the second year of a six-year, $86 million contract.
He will be eligible for parole in 18 months and could be released as early as summer 2011.
You Don't Have To Solve This on Your Own – Get a Lawyer's Help
Meeting with a lawyer can help you understand your options and how to best protect your rights. Visit our attorney directory to find a lawyer near you who can help.
Or contact an attorney near you: