Giovanni Ramirez Sues LAPD: Was Accused of Giants' Fan Beating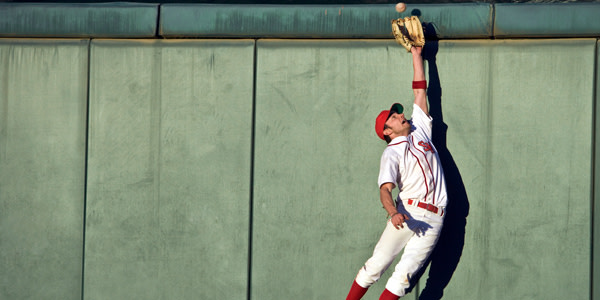 Giovanni Ramirez has sued LAPD Chief Charlie Beck for defamation, a year after Ramirez was wrongly accused of beating San Francisco Giants' fan Bryan Stow.
In March 2011, Stow traveled to Los Angeles to watch his Giants take on the Dodgers. Decked in the orange and black of the Giants, Stow made an easy target for the jeers of Dodger fans.
However, the jeers became violent and Stow was beat unconscious by two suspects when leaving the game. The story made national headlines and in their rush to find a culprit, the LAPD fingered Giovanni Ramirez as the "primary aggressor." Ramirez was Hispanic and tattooed, so he fit the bill. The problem was he wasn't even at the game.
At the time, Chief Charlie Beck smugly addressed the media and said the LAPD found their man, describing Ramirez as a "thug," reports LA Weekly. Beck's confidence that Ramirez was the attacker was not supported by the evidence. All the LAPD had was a loose resemblance to a suspect sketch and the fact that Ramirez got new neck tattoos.
Ultimately, multiple witnesses came forward and said that Ramirez was not at the game. Further investigation revealed that two other people attacked Bryan Stow, and Ramirez was exonerated. Charlie Beck then offered a week apology to Ramirez in the Los Angeles Times. Too little, too late.
In his lawsuit, Giovanni Ramirez claims that Charlie Beck jumped the gun and rushed to accuse him as the culprit. The evidence did not support that Ramirez was the attacker, and yet Beck was insistent. And not only was Beck insistent, he was also very public with his accusations. Beck appeared on numerous broadcasts, and Ramirez's name and image were dragged through the mug, reports LA Weekly.
Ordinarily, it is difficult to win a defamation action against the police. The police should have some ability to name suspects without being absolutely certain that the suspect is guilty. However, Charlie Beck's extremely public accusations against Ramirez seemed too much, especially given how little evidence supported Ramirez being the attacker.
Related Resources:
Content For You