Going Skiing? Expect Avalanches, Says Colorado Supreme Court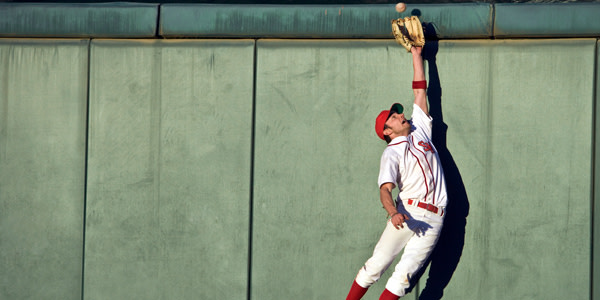 If any state should know skier and ski resort liability law, it's Colorado. Home to Vail, Aspen, and a couple dozen other world class ski destinations, the Mile High State has been a Mecca for skiers and snowboarders for decades.
So when the Colorado Supreme Court tells you avalanches are one of the "inherent dangers and risks of skiing," it's hard to argue. The ruling further shrinks liability for ski resorts, which were already immune from lawsuits stemming from injuries due to weather, snow, or terrain conditions.
Ski Safety Statutes
The case at hand involved Christopher Norris, killed in an in-bound avalanche at Winter Park in 2012. His wife sued under the Colorado Ski Safety Act, claiming the resort failed to warn skiers or close runs when it was aware of a high risk of avalanches. But the statute says ski areas are not liable for injuries caused by "inherent risks and dangers of skiing."
As written in 1979 (and amended in 1990 and 2004), the Ski Safety Act does not include avalanches in its list of inherent risks, and referred only to:
... changing weather conditions; snow conditions as they exist or may change, such as ice, hard pack, powder, packed powder, wind pack, corn, crust, slush, cut-up snow, and machine-made snow; surface or subsurface conditions such as bare spots, forest growth, rocks, stumps, streambeds, cliffs, extreme terrain, and trees, or other natural objects.
Supplementary Snow Conditions
Despite the absence of avalanches in the law, the Colorado Supreme Court concluded that the phrase "snow conditions as they exist or may change" includes in-bound avalanches. Specifically:
At bottom, then, an avalanche is one way in which snow conditions may change. As alleged here, snow conditions started with fresh snow on unstable snowpack, and, within moments, changed to a mound of snow at the bottom of the incline. We therefore conclude that Norris's death is alleged to have been caused by changing snow conditions.
Because avalanches are an inherent risk of skiing, the Ski Safety Act "precludes skiers from suing operators to recover for injuries resulting from in-bounds avalanches," and the court dismissed the lawsuit.
So next time you're searching for some fresh powder in Colorado, make sure you do your own research on avalanche conditions -- the ski resort won't be liable if you don't.
Follow FindLaw for Consumers on Facebook and Twitter (@FindLawConsumer).
Related Resources:
You Don't Have To Solve This on Your Own – Get a Lawyer's Help
Meeting with a lawyer can help you understand your options and how to best protect your rights. Visit our attorney directory to find a lawyer near you who can help.
Or contact an attorney near you:
Content For You