Golf Ball Goliath Sues Bunch of Davids Over Patents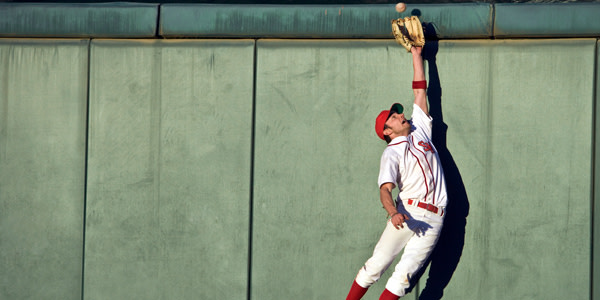 These days, it can be hard to distinguish between patent trolls and legitimate responses to patent infringement. And while golf giant Titleist might not fit your standard definition of a patent troll, its lawsuits against ten small golf ball companies doesn't feel all that legitimate.
Well five of those companies are firing back at Acushnet (parent company of Titleist), the leading golf ball manufacturer in the country, claiming that their balls don't infringe on any of Acushnet's patents. So is this an innovator protecting its invention, or one big company trying to bully smaller ones out of the market?
Dimple Infringement
While the Acushnet lawsuit named 17 different balls from 10 different companies, the dimple patterns on all the balls have the same "triangular dipyramid shape" with exactly 318 dimples. This makes sense: Acushnet has thousands of patents, many of which apply to balls and one, "Mold for a golf ball," references "dimples ... arranged in a triangular dipyramid-based dimple pattern" specifically.
But looking a little deeper, it's not hard to see what Acushnet is doing. Golf Digest reports that the balls named in the lawsuit were all produced by the same manufacturer: Foremost, Taiwan's largest golf ball manufacturer. While Foremost is not specifically named in the lawsuit, going after all of the company's American customers for this specific ball is really a shot at the manufacturer as well as the customers.
A Fairway Fight
Acushnet's strategy seems to be working. Of the ten companies in the original lawsuit, two have already folded up shop rather than fight the litigation. The five that are fighting have banded together, all represented by the same attorney: Adam Kessel, from national IP law firm Fish and Richardson.
And judging from their comments, the companies feel like Acushnet and Titleist are trying to force them out of the triangular dipyramid-dimpled golf ball game. Bob Koch, founder and president of Kick X Sports, said, "Titleist is a dominant brand in our business, but by suing upstart companies like Kick X, it is creating an environment where innovation and competition is not welcome in golf."
Whether Acushnet is a valid patent claim or is just trying to bully smaller golf ball companies will be a question for the court, and possibly a jury now. And we look forward to seeing both sides swing away.
Follow FindLaw for Consumers on Facebook and Twitter (@FindLawConsumer).
Related Resources:
You Don't Have To Solve This on Your Own – Get a Lawyer's Help
Meeting with a lawyer can help you understand your options and how to best protect your rights. Visit our attorney directory to find a lawyer near you who can help.
Or contact an attorney near you: