Honey Badger Update: LSU Looking at Defamation?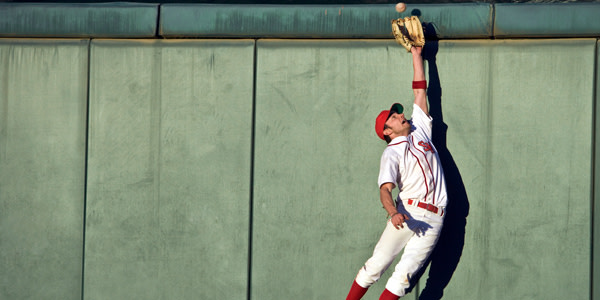 Last week, we discussed the Honey Badger's new policy of brutal honesty after he told an NFL team about failing more than 10 drug tests during college. Now former LSU cornerback Tyrann Mathieu is disputing the story, ESPN reports.
He told his alma mater the story in last week's USA Today doesn't accurately reflect the discussions that he had with various NFL teams.
If the Hone(st)y Badger is right, could LSU pursue a defamation case against USA Today or the assistant coach who leaked the comments?
For the Honey Badger and LSU, staying clean is a big part of the game. Making public comments about Mathieu failing more than 10 drug tests and implying that LSU turned a blind eye to his drug abuse could potentially lead to a defamation claim by LSU.
To prove defamation, LSU would have to prove that the assistant coach negligently made a false statement that was publicized and had the effect of hurting LSU's reputation.
To win a defamation lawsuit, LSU will need to show that its well-known football program's reputation was damaged by the unnamed assistance coach's false comments.
After the USA Today story broke, the Honey Badger said that "it is irresponsible and shows a lack of integrity for anyone to disclose medical information," reports ESPN.
The tricky part for defamation is that the statement needs to be false. In LSU's case, lawyers could argue that the NFL assistant coach's false statement was that Mathieu's string of failed drug tests "shows that he got no kind of help [from LSU]."
Mathieu is disputing the comment, saying "LSU has a strong drug testing program and went to great lengths to help [him] in [his] treatment and recovery."
LSU is also slamming the comment and insisting that "Once a substance abuse problem is identified, LSU is diligent in tracking those individuals [...] and engages them in meaningful opportunities for support through counseling and substances abuse treatment."
For the assistant coach and USA Today, the truth could really set them free. If LSU really didn't try to help Mathieu with his drug use, they don't have a case because truth is a complete defense to defamation.
Instead, the Honey Badger and LSU might look into claims of false light or public disclosure of private facts. These claims don't require the facts to be false; the disclosure of private medical information is often enough.
Maybe "Honey Badger don't care" about much, but he does care about LSU's reputation.
Related Resources:
You Don't Have To Solve This on Your Own – Get a Lawyer's Help
Meeting with a lawyer can help you understand your options and how to best protect your rights. Visit our attorney directory to find a lawyer near you who can help.
Or contact an attorney near you: