Jeff Gordon: Criminal Charges Possible for Crashing into Bowyer?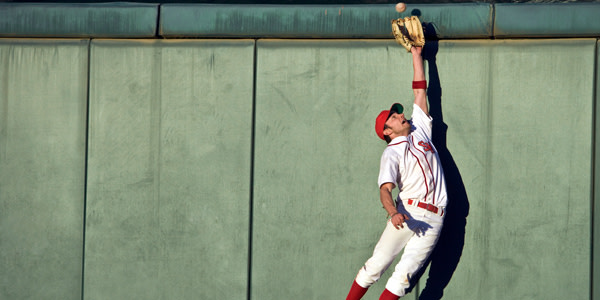 Jeff Gordon apparently intentionally crashed his car into Clint Bowyer during the Sunday Phoenix NASCAR race.
With seven laps remaining, Bowyer reportedly clipped Gordon, causing Gordon to slide hard into the wall, reports Yahoo! Gordon was black-flagged by NASCAR which meant that he was ordered to take his car off the track and into pit row.
But Gordon ignored NASCAR's warning and waited for Bowyer to circle back. As Bowyer approached, Gordon reportedly rammed his car into Bowyer taking him out as well as an innocent Joey Logano.
Gordon's act seemed to have been a response to a year's worth of pent-up aggression against Bowyer. After the race, Gordon admitted to headhunting Bowyer saying: "It's escalated over the year and I've just had it. Clint's run into me numerous times and wrecked me. He got into me on the back straightaway and ruined our day. I set up and got him back," reports Yahoo!
Following the accident, Bowyer's team, or one man, depending on reports, charged Gordon. In addtion to heat on the track, Gordon can also expect some payback and penalties from NASCAR. However, one may wonder whether Gordon should face criminal charges too.
It's not unheard of for professional athletes to face criminal charges for their acts during competition. Notably, NHL hockey players such as Marty McSorley and Todd Bertuzzi have faced criminal assault charges for brutal hits. In fact, McSorley faced assault with a deadly weapon charges for swinging his hockey stick into the head of another player.
If a hockey stick can be considered a deadly weapon, a speeding NASCAR race car could arguably be considered a deadly weapon as well. This is especially true when the cars are travelling at extremely high speeds and someone intentionally steers his car into another.
So far, the controversy only covers what penalties Gordon will face from NASCAR this year, and possibly next year, for his actions. But if Bowyer is really bitter, he may attempt to press criminal charges against Gordon for assault.
If you have any questions about assault and battery and what acts can constitute criminal assault, you can ask a question on FindLaw Answers. Most posters find an answer from the community within 24 hours.
Related Resources:
You Don't Have To Solve This on Your Own – Get a Lawyer's Help
Meeting with a lawyer can help you understand your options and how to best protect your rights. Visit our attorney directory to find a lawyer near you who can help.
Or contact an attorney near you: