Jury Clears Derrick Rose in Civil Rape Trial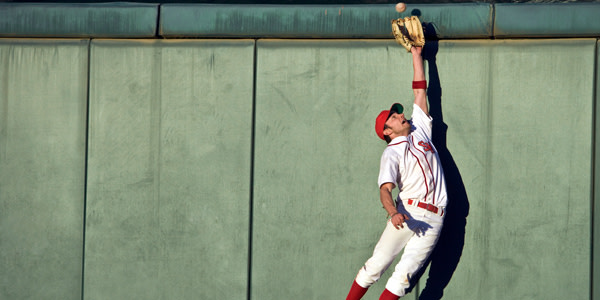 New York Knicks point guard Derrick Rose and two friends were found not liable on all counts in a civil rape trial on Wednesday. The lawsuit was filed by a woman claiming Rose, Ryan Allen, and Randall Hampton drugged and raped her in 2013.
The case was notable not only for its famous defendant, but for some odd pre-trial rulings by the judge and how a civil trial is distinguishable from a criminal one.
A Doe by Any Other Name
The battle between the two sides was bitter from the start, and, in litigation that was always going to be public anyway, lawyers from both sides took their shots in the press. The accuser also gave interviews, under an alias, and made the argument that she should remain anonymous throughout the trial. She argued that Rose "chose[] to unnecessarily attack [her] femininity, morals and character in order to perpetuate incorrect myths about sexual assault," and that disclosure of her identity would expose her to increased harassment or humiliation.
While anonymity is generally granted in criminal sexual assault cases, the judge in this case concluded that the prejudice to Rose and the right to access the court outweighed the plaintiff's desire for anonymity. Although her real name was used at trial, most news outlets covered the case continued to refer to her as Jane Doe.
Levels of Liability
The major difference between a civil and criminal trial is the level of proof needed to find the defendant guilty or liable. In a criminal trial, a conviction requires proof beyond a reasonable doubt, whereas a civil trial requires a finding that the defendant was more likely than not to have been liable for the charges. And while courts have been loath to put a percentage on the certainty required to meet the beyond a reasonable doubt standard, most say that the jury needs to be just 51 percent certain of a plaintiff's case to rule in their favor.
While the bar is lower in civil court, the jury in Rose's case found that Jane Doe failed to meet it. Jurors who agreed to interviews after the verdict claimed Doe's story didn't add up, and one said he felt like she "was playing us." The juror claimed they first tried to "prove the plaintiff correct," but Doe "didn't do any of the steps to prove her own case" and "nothing added up to a correct statement."
This ruling doesn't bode well for a future criminal case. Doe filing criminal charges against Rose and his two friends the same week she filed the civil suit, and the Los Angeles Police Department considers the criminal investigation against Rose still active.
Follow FindLaw for Consumers on Facebook and Twitter (@FindLawConsumer).
Related Resources:
You Don't Have To Solve This on Your Own – Get a Lawyer's Help
Meeting with a lawyer can help you understand your options and how to best protect your rights. Visit our attorney directory to find a lawyer near you who can help.
Or contact an attorney near you: