Lawyer for Cowboys' Josh Brent Seeks Gag Order for DA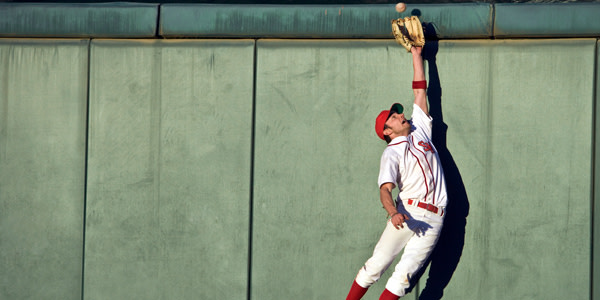 A lawyer for Dallas Cowboys nose tackle Josh Brent plans to file a gag order against the Dallas County district attorney following accusations that the D.A. made inappropriate comments on the radio regarding Brent's charges for involuntary manslaughter.
Brent's defense attorney alleged that during a radio interview in June, Dallas D.A. Craig Watkins told listeners that Brent "need[ed] to go to prison" and that Brent's drug use led to the deadly crash that killed his teammate, reports The Dallas Morning News.
Prosecutors are held to certain ethical obligations, and Brent's gag order request may seek to have a court enforce those on the Dallas D.A.
Ethical Questions
Josh Brent's attorney, George Milner, argued that in making the statements on the air, the district attorney was in violation of Texas' ethical rules for attorneys, reports Dallas-Fort Worth's KXAS-TV.
Specifically, Milner accused Watkins of violating ethical rules about trial publicity, which state that lawyers cannot make statements out of court about "any opinion as to the guilt" of a criminal defendant.
The proposed gag order would seek to reinforce this professional obligation and keep opinions that Brent is guilty inside the courtroom.
What Is a Gag Order?
So what is a gag order, and how would it help? A gag order is a court order that serves to protect the fair administration of a trial by prohibiting either defendants or attorneys from discussing a case outside of court.
Often these orders can be challenged on First Amendment free speech grounds, but in criminal cases, they are often upheld to protect the defendant's right to a fair trial.
In Brent's case, defense attorney Milner hopes this gag order will at least serve to silence D.A. Watkins, reports The Dallas Morning News.
Future Bail Hearing
In addition to hearing arguments for a gag order, a bail hearing is also set for July 19. Lawyers are set to discuss Brent's compliance with a bail requirement to stay drug and alcohol free, reports The Dallas Morning News.
Brent tested positive for THC, the psychoactive ingredient in marijuana, last month, according to court documents. This failure to comply with conditions of his bail could potentially increase his bail amount or land him in jail.
Related Resources:
You Don't Have To Solve This on Your Own – Get a Lawyer's Help
Meeting with a lawyer can help you understand your options and how to best protect your rights. Visit our attorney directory to find a lawyer near you who can help.
Or contact an attorney near you: