Michigan State Settles Larry Nassar Sexual Assault Claims With 332 Victims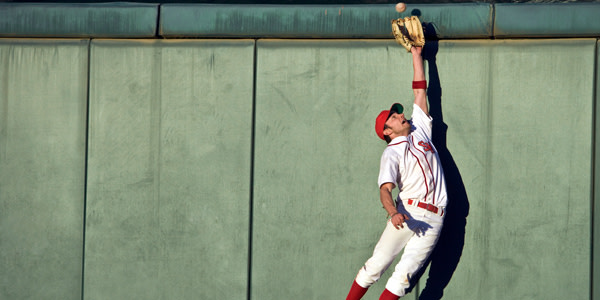 After pleading guilty to several sexual assault and child pornography charges, former USA Gymnastics doctor Larry Nassar will likely spend the rest of his life in prison. And one of his former employers, Michigan State University is trying to bring its culpability in his decades of abuse to an end.
The school, accused of covering up complaints of Nassar's treatment of students and athletes while he was employed in the athletics department, has reportedly agreed to pay $500 million to 332 women who say they were assaulted by Nassar.
Spartan Survivors
"We are truly sorry to all the survivors and their families for what they have been through, and we admire the courage it has taken to tell their stories," Michigan State's Chairman Brian Breslin said. "We recognize the need for change on our campus and in our community around sexual assault awareness and prevention."
Those survivors spanned famous gymnasts, female students at Michigan State, and other athletes that sought treatment from Nassar at his Lansing-area home, campus clinic, and gyms in Michigan and Texas. Olympic gold medalists Gabby Douglas, McKayla Maroney, Aly Raisman, and Jordyn Wieber say they were among Nassar's victims, over 250 of whom provided statements in court during Nassar's sentencing hearings in January and February. ABC News is reporting that $425 million will be paid to current claimants and their attorneys while the other $75 million will be set aside for any future claims.
Gymnast Gag Order?
But the gigantic settlement came with one unique condition. According to Deadspin, Nassar's victims agreed to refrain from advocating for two bills currently up for debate in the Michigan state legislature that would remove governmental immunity in cases involving childhood sexual abuse. Michigan State clearly has an interest in creating one settlement that would preclude any future claims, but the surrender of survivors' political advocacy goes far beyond your run-of-the-mill gag orders contained in most settlement agreements.
"The only area they agreed not to pursue actively was the bills dealing with governmental immunity," plaintiffs' attorney John Manly told Deadspin, noting also that the settlement contained no "going forward obligation," that would prohibit support for future legislation. "The truth is," Manly asserted, "nothing was given up."
Related Resources:
You Don't Have To Solve This on Your Own – Get a Lawyer's Help
Meeting with a lawyer can help you understand your options and how to best protect your rights. Visit our attorney directory to find a lawyer near you who can help.
Or contact an attorney near you: