Mucky Duck v. NFL Could Mean the End of DirecTV's Sunday Ticket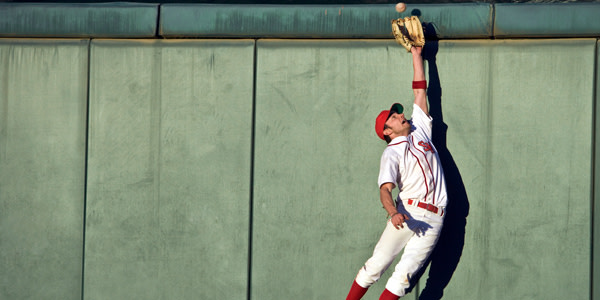 A plucky sports bar in San Francisco is challenging DirecTV's exclusive rights to every NFL game played on Sundays with a class action lawsuit. Claiming that the monopoly enjoyed by DirecTV over the NFL Sunday Ticket package has led to artificially inflated prices, The Mucky Duck is asking federal court to break up the exclusive deal and award them (and other customers) damages.
If the court rules against DirecTV, it could mean cheaper prices for the package, availability on more cable providers, or both. But don't get too excited -- it may be a while before this one gets sorted out.
Class Is Not Yet in Session
The first hurdle for The Mucky Duck is getting certification as a class action. The lawsuit attempts to cover "[a]ll DirecTV commercial subscribers that purchased the NFL Sunday Ticket from DirecTV, or its subsidiaries, at any time beginning four years prior to the filing of this complaint and until the effects of the anticompetitive conduct described herein end."
This is obviously a lot of businesses that could be affected by the ruling, and it will be up to the judge to certify the class. But another U.S. District Court judge recently certified a class in a lawsuit against Major League Baseball and the National Hockey League over their use of blackouts.
Act Accordingly
The lawsuit alleges three violations of the Sherman Anti-Trust Act, which makes agreements "in restraint of trade" illegal and makes it a crime to "monopolize, or attempt to monopolize ... any part of the trade or commerce." The Mucky Duck has a fairly strong case that DirecTV's exclusive rights to NFL Sunday Ticket restrains trade by unreasonably restricting access to all NFL games and is effectively a monopoly on showing out-of-market games.
The NFL and DirecTV will attempt to agree that there is a legitimate purpose for the exclusivity and that opening up the exclusivity contract will not "materially increase" consumption of football, but they're facing an uphill battle. As the lawsuit shows, no other sports league has a similar exclusivity contract.
DirecTV is reportedly paying the NFL $1.5 billion a year for the next eight years. Whether their exclusive access to NFL Sunday Ticket lasts that long remains in doubt.
Follow FindLaw for Consumers on Facebook and Twitter (@FindLawConsumer).
Related Resources:
You Don't Have To Solve This on Your Own – Get a Lawyer's Help
Meeting with a lawyer can help you understand your options and how to best protect your rights. Visit our attorney directory to find a lawyer near you who can help.
Or contact an attorney near you: