Proud Dad Curt Schilling 'Sons' Twitter Trolls; Could Charges Follow?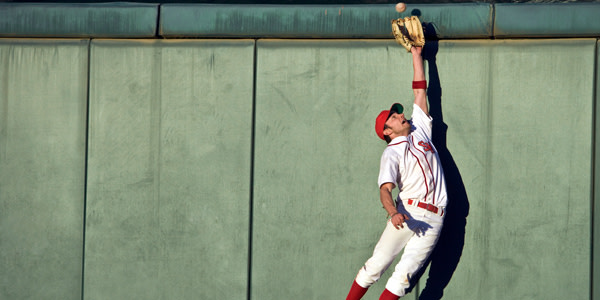 You mess with the bull, you get the horns. Some Twitter trolls messed with proud papa Curt Schilling after he tweeted congratulations to his daughter her acceptance to college.
Schilling responded by tracking down and exposing a few choice commenters, one of whom has already been fired, and may follow up by pursuing criminal charges or a civil lawsuit.
Sweet Tweet, Sour Responses
Last week, Schilling congratulated his daughter Gabby on her acceptance to Salve Regina University and her future collegiate softball career:
Congrats to Gabby Schilling who will pitch for the Salve Regina Seahawks next year!!

-- Curt Schilling (@gehrig38) February 25, 2015
Pretty standard for proud fathers on social media. But as we've all learned by now, the Internet has the unique ability to make anything, even a harmless dad tweet, into a feeding frenzy for twits.
Many of the responses to Schilling's tweet were more vile than we'd like to post here, but if you'd like to peruse some of the more disgusting lowlights you can find them on the former pitcher's blog.
Schilling Smack-Down
Schilling had apparently had enough of the sex and rape references and decided to single out two of the more repugnant responders. And, according to NJ.com, one has already been fired from his recently acquired job selling tickets for the New York Yankees. Both of the outed harassers' Twitter accounts have since been deleted, along with others that Schilling highlighted.
And Schilling is hinting that there may be more consequences for trolls. The retired pitcher called the tweets "a crime," promised to "pursue all legal options," and said he had already been contacted by local law enforcement and the FBI.
Are Idiots Illegal?
So what charges could Schilling be talking to the cops about? While your average comment section clash isn't criminal, online activity can become harassment if it is intended to alarm, annoy, torment, or terrorize another party. Many states have also enacted strict cyber bullying laws outlawing online targeting and bullying.
While these are state statutes, when harassment crosses state lines (as the Internet is wont to do) the feds can get involved, which may explain Schilling's conversation with the FBI.
Schilling may also have some recourse in civil court. Suits for online defamation are becoming more and more common as Internet trolling incidents increase.
It is unclear where Schilling's case will go, but the lesson is clear -- don't make bomb threats on Twitter, don't make death threats on Twitter, and maybe don't make daughter jokes to a dad on Twitter either.
Follow FindLaw for Consumers on Facebook and Twitter (@FindLawConsumer).
Related Resources:
You Don't Have To Solve This on Your Own – Get a Lawyer's Help
Meeting with a lawyer can help you understand your options and how to best protect your rights. Visit our attorney directory to find a lawyer near you who can help.
Or contact an attorney near you:
Content For You