Soccer's Dirty Secret: Debt Threatens Clubs On Two Continents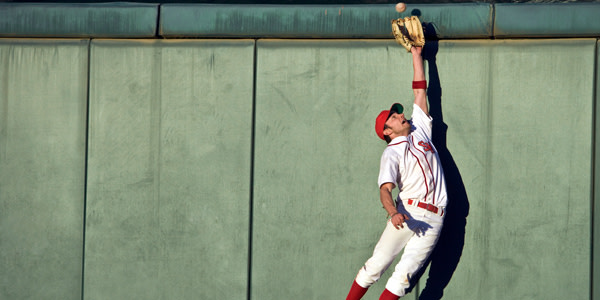 Last month brought a Forbes report on the influence of
the massive debt carried by many top European soccer clubs
. Despite worldwide popularity and huge revenues from sponsorships and television licensing, many clubs do not bring in enough to keep up with the huge debts they incur trying to compete in the top leagues in Italy, Spain, and England.
The Forbes story notes that some commentators now expect a major shift in the economic model of top-flight soccer. Sports business expert Sean Hamil maintains that "the current model is reliant on high-net-worth individuals subsidizing premier league clubs as trophy assets," an arrangement he calls "unsustainable." In boom times, billionaires may actually enjoy throwing money away on a high-profile sports franchise, but in today's economic climate even the ultra-rich are thinking twice about money-losing hobbies.
A prime example of the high-debt model: Manchester United, said to be the world's most valuable sports club at $1.7 billion, but carrying an estimated $700 million in debt.
Meanwhile, Newcastle United's billionaire owner Mike Ashley is attempting to sell his team at a substantial loss, reportedly to get out from under the payments required to service its debt. (Debt that no doubt looms much larger in the aftermath of Newcastle's relegation from the lucrative English Premier League for the upcoming season.)
Now it appears that the effects of all this may be trickling down to Europe's feeder leagues. The BBC reported this week that
soccer-loving Argentina will see a delayed start
to the season for its top league, the Primera A. One big reason: debt. Top Argentine players frequently sign on with teams in the best European leagues, and many Primera A teams rely on the income they get from sales of those players' rights. As belts tighten across the Atlantic, those transfers are happening much less frequently, and the result in Argentina is that many clubs can't pay their players.
To be sure, the BBC story also suggests that financial mismanagement and rampant fan violence may be contributing to Argentina's soccer problems. But if European clubs really are reining in their spending, a major source of income will be drying up, and the debt problem in Argentina may be just beginning.
You Don't Have To Solve This on Your Own – Get a Lawyer's Help
Meeting with a lawyer can help you understand your options and how to best protect your rights. Visit our attorney directory to find a lawyer near you who can help.
Or contact an attorney near you: