Sports and Social Media, Part 1: The Crackdown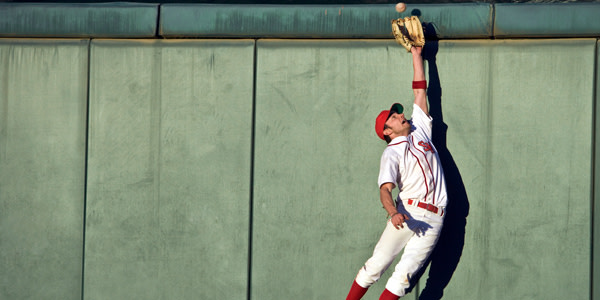 In this, the year of Twitter's explosion and Facebook's ascendancy, it's inevitable that everywhere we look, old institutions are going to be struggling to figure out how to deal with new media. Professional and big-time college sports are no exception, as numerous sports organizations are trying, with mixed results, to implement some kind of social-media policy.

The policies seem to be fueled by a number of different concerns. Today we'll look at three recent attempts to address social media use, and tomorrow we will examine why restrictive social media policies in the sports world are doomed to failure.
Southeastern Conference:
The SEC wants to be hip to social media (see the prominent links on the
SEC homepage
to its Twitter and Facebook pages), but stumbled badly this month when it informed its member universities of its planned social media policy. Fresh off signing a new and lucrative deal for CBS to broadcast its football games,
the conference aimed to protect CBS' rights by declaring
, according to Mashable, that ticketed fans could not "produce or disseminate (or aid in producing or disseminating) any material or information about the Event, including, but not limited to, any account, description, picture, video, audio, reproduction or other information concerning the Event."
Translation: no tweets, blog entries, Flickr photos, or YouTube video of football games. Taken literally, this policy might actually forbid fans from even talking about the game with friends.
The
SEC backed off the next day
, emphasizing that non-commercial descriptions of games by fans would be fine, as long as they did not act as a substitute for radio, television, or video coverage. Still, it took a real pounding in the blogosphere for the conference to change its mind.
Pro Tennis:
Did you know that pro tennis (comprised of the men's and women's pro tours, the International Tennis Federation, and the Grand Slam Committee) has a
Tennis Integrity Unit
?
The name may raise a chuckle, but tennis has had serious problems in recent years with gambling and match-fixing, and the TIU was formed to combat the problem. The TIU this week warned players at the U.S. Open not to send tweets from on-court or the locker rooms, and to be cautious about using Twitter even in their off-time. The concern is that players might send out "inside information" about injuries or other situations that gamblers would use in placing bets on matches.
Predictably, players like Andy Roddick expressed their concerns with the policy --
via Twitter
.
National Football League:
With its constant crackdowns on taunting, criticism of officials, end-zone celebrating, and just about any other expression of emotion, the NFL has literally spent decades earning its "No Fun League" epithet. So no one, but no one, was surprised to
see the league come down quickly and harshly on Twitter
in particular:
For players, coaches, and any other "inside" personnel, tweeting (or even directing someone else to tweet on your behalf, as Chad Ochocinco planned to do) is absolutely forbidden from 90 minutes before game time until after all postgame media interviews.
For accredited media, there's a stern warning not to use Twitter or other social media to "approximate play by play" during the game.
For game officials and other employees of the officiating department, there will be no social media use, ever.
As for fans, it's not clear that the NFL has aimed a specific policy at them, but the blanket policy prohibiting dissemination of accounts or descriptions of an NFL game -- the boilerplate one you hear announcers speed-reading toward the end of a televised game -- continues to exist. Given its broad wording, this one is really just waiting for one blogging or tweeting fan to cross some invisible line before the NFL brings the legal heat.
The NFL policy is clearly aiming at a whole host of objectives: limiting gambling; protecting its TV and radio rights-holders; minimizing the PR headaches caused by oversharing players; and even protecting old-school print media outlets with its requirement that players conduct postgame media sessions before they do any tweeting.
Tomorrow: why these restrictions on social media are (mostly) destined to fail.

You Don't Have To Solve This on Your Own – Get a Lawyer's Help
Meeting with a lawyer can help you understand your options and how to best protect your rights. Visit our attorney directory to find a lawyer near you who can help.
Or contact an attorney near you: