Student, 15, Charged With Felony Assault for Sports Injury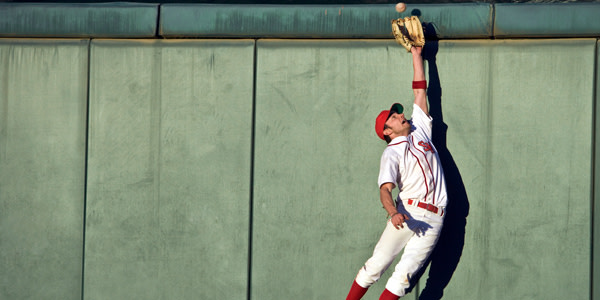 A high school water polo player who broke an opponent's nose was charged with felony assault in California this month. The incident took place during a game in September and was captured on camera, according to the San Francisco Chronicle and SF Gate.
The accused, 15, never even got a foul during the game but now he is facing prison for felony assault and battery stemming from the incident that happened during a tournament. This has some parents and legal experts concerned about using the courts to adjudicate high school sports spats.
Caught on Camera
Contra Costa County prosecutors filed the charges after concluding the underwater blow to the boy's face -- captured on video from the stands and later given to police -- was intentional and crossed the line into criminal behavior. But many in Lafayette, where the incident took place, are outraged. Some local parents are petitioning people to write to the prosecutor to complain.
Russ Stryker, the head coach of the junior varsity water polo team, and coach of the accused, said that the situation was unfortunate and that he was dismayed by the criminal charges. He said his player is an "outstanding kid," a sophomore who gets straight A's and has no history of trouble. "We feel terrible about this, and the [charged] boy feels awful. He's probably going to quit the sport because of this."
Fouls and Suspensions
The accused boy has already been suspended from school for a day and been made to sit out eight team water polo games. Stryker says that fouls and suspensions are the right way to handle sports violence, even when the violence might seem to be deliberate. He called water polo "probably the most physical sport you can play."
Nonetheless, the coach pointed out that it is extremely unusual to punish athletes for injuries caused in sports though criminal prosecution. "I've been involved in the game a long time, and I've seen a lot of brutal stuff, but I've never seen anything go to the courts."
An Appropriate Response?
But some legal experts believe that this is an appropriate response. Michael McCann, a law professor who directs the Sports and Entertainment Law Institute at the University of New Hampshire told reporters, "It's unusual, but maybe it shouldn't be unusual." He added that if the incident had happened on the street and one student ended up with a broken nose, "no question the police would get involved."
Related Resources:
You Don't Have To Solve This on Your Own – Get a Lawyer's Help
Meeting with a lawyer can help you understand your options and how to best protect your rights. Visit our attorney directory to find a lawyer near you who can help.
Or contact an attorney near you: