Summer Sports Camps Injury Waiver: What Are You Signing?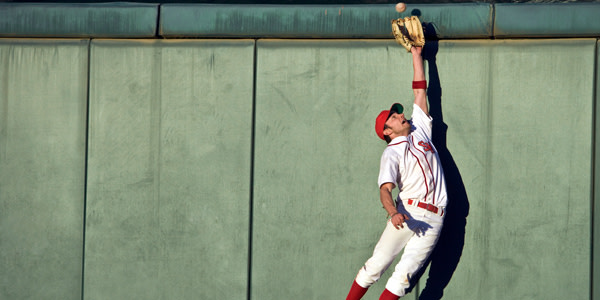 When it comes to signing one of those summer sports camp injury waivers, many parents often worry that they are signing away all their rights to sue if something goes wrong. Fortunately, this is not entirely the case.
Courts routinely refuse to uphold waivers in all sorts of situations. Although waivers do get upheld and enforced, even the best liability waiver is not going to work every time. Parents that are concerned about their children being injured due to just playing the sport will likely be disappointed to find out that most sports related injuries where there was adequate supervision do not lead to legal liability.
Expect Sports Related Injuries
Sports cause injuries. It is just a fact. All the padding and protection in the world might make them less frequent, but it isn't going to stop them from happening. For the most part, the liability waivers parents sign will usually prevent cases from moving forward if they are based upon an injury happening due to ordinary sports actions, like being tackled, or tripping over your own foot. Even without a liability waiver, these injuries may not be compensable due to the principal of assuming the risk.
However, injuries caused due to malicious actions of teammates, or opposing players, or even injuries that result from a coach pushing too far, can be the basis of a personal injury lawsuit. Even when there is a liability waiver, it will not protect against the intentional actions, or acts of gross negligence, of others. Unnecessary pile ons, personal attacks, hazing, and other flagrant actions generally can result in liability.
Ordinary Negligence and Waivers
When it comes to sports injuries due to ordinary negligence, a waiver may or may not be enforceable. Every waiver is different and has different coverage. For example, if a child running laps falls and injures themselves due to a hole dug into the field by a wild animal, a coach or property owner could potentially be liable for not warning players about the hole (assuming there was an opportunity to know about the hole before the fall). However, a waiver that specifically addresses the field condition could prevent this sort of claim.
These matters are generally handled on a case by case basis. Fortunately, personal injury attorneys tend to offer their services on a contingency fee basis. This means a person can have an attorney evaluate their child's injury claim for free with no obligation to move forward.
Related Resources:
You Don't Have To Solve This on Your Own – Get a Lawyer's Help
Meeting with a lawyer can help you understand your options and how to best protect your rights. Visit our attorney directory to find a lawyer near you who can help.
Or contact an attorney near you: