Suspended Phillies Player J.C. Romero Sues for Nutritional Supplement's Alleged "Secret Ingredient"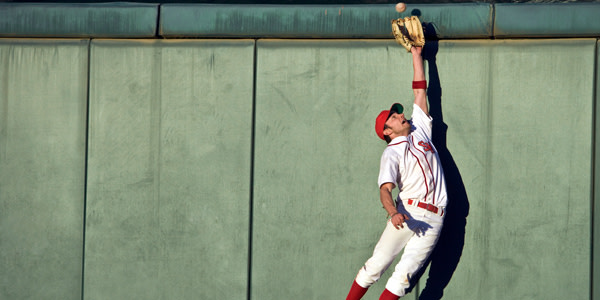 A nutritional supplement maker has become the target of now-suspended Phillies reliever J.C. Romero's legal wrath. Romero is suing-mad because he claims that a supplement he took did not specify that it contained a substance (androstenedione) banned by Major League Baseball, reports the AP. As a result, he got suspended for the first 50 games this year, and in his own words:
"Testing positive and being suspended from baseball was one of the most painful experiences in my life and ... damaged my reputation in the process," Romero said in a statement released by his attorneys. "It is my hope that I can finally start to put this event behind me and protect the interests of others who rely on manufacturers and retailers to be honest about their products."
The suit was brought against Ergopharm and Proviant Technologies who Romero claims were negligent in the manufacture of 6-OXO and 6-OXO Extreme, the over-the-counter nutritional supplements he took, and also for their misrepresentation of the ingredients therein. Allegedly, the supplements contained the banned substance androstenedione (the same stuff Mark McGwire used).
Covering all his bases, Romero is also pointing the finger of liability against the retailers (Vitamin Shoppe and General Nutrition Centers) where he obtained the supplement. The AP story clarified, "He said employees at both stores recommended the supplements and assured him that using them would not lead to a failed drug test." Considering that baseball makes each and every player responsible for whatever goes into their body, this may perhaps serve as a cautionary tale about the dangers of relying on a retail employee's word for what a professional athlete should ingest.
One of the problems with nutritional supplements and/or vitamins is that they face less stringent regulation and labeling laws, as compared to prescription drugs. For what it's worth, supplement manufacturers are required by law to provide product label information that is truthful and not misleading. But because of the relatively loose standards and the self-regulation of the supplement industry (yes, the companies determine whether their products are safe), athletes may put a lot on the line by taking such substances, and certainly expert advice would be warranted for such decisions.
Romero's attorney argued much along the same lines, "Professional sports testing policies are the only place in America where the strict liabilities apply to a product's user and not manufacturer, and that's indefensible." Still, an arbitrator rejected Romero's appeal of his suspension, apparently leaving this lawsuit as a last resort. The suit seeks repayment of "$1.246 million of [Romero's] $4 million salary he lost as a result of the suspension" plus "undisclosed punitive damages" due to the damage to his reputation.
You Don't Have To Solve This on Your Own – Get a Lawyer's Help
Meeting with a lawyer can help you understand your options and how to best protect your rights. Visit our attorney directory to find a lawyer near you who can help.
Or contact an attorney near you: