Tiger Woods Arrested on Suspicion of Drugged Driving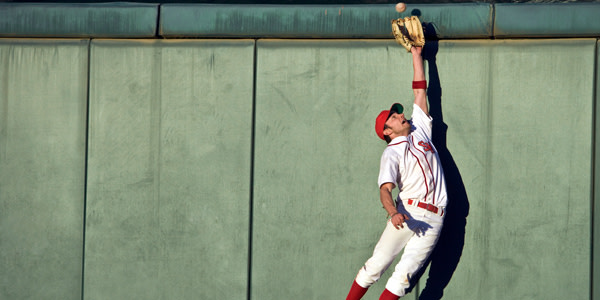 The rise in drugged driving instances claimed a new, iconic face over the Memorial Day weekend. Tiger Woods was found asleep in his car on the side of a Florida road early Monday morning and failed numerous roadside sobriety tests, yet blew a .000 on the breathalyzer, twice.
But Woods was still arrested and charged with DUI. Here's why.
You Don't Have to Be Drunk
Like nearly every state, Florida outlaws driving "under the influence of alcoholic beverages, any chemical substance ... or any substance controlled under chapter 893, when affected to the extent that the person's normal faculties are impaired." While the state does have per se DUI laws tied to a person's blood alcohol level, you can be convicted of a DUI without any alcohol in your system if you are too impaired to drive safely.
Despite not having any booze on his breath, the arresting officer noted that Woods had to be awakened behind the wheel, and that his speech was "extremely slow and slurred, mumbled and confused." Woods also allegedly changed his story about where he was coming from and asked the officer how far from his house he was. Woods then failed three field sobriety tests and the officer could not even conduct a horizontal gaze nystagmus test designed to gauge intoxication.
Woods told the officer he "takes several prescriptions," and in a statement released Tuesday claimed he had "an unexpected reaction to prescribed medications."
You Don't Have to Be Driving
Yes, it says "driving" right there in the name of the offense, but it also includes being intoxicated and "in actual physical control of a vehicle." While courts in different jurisdictions have different interpretations of actual physical control, most will consider the location of your vehicle, where you are located within the vehicle, the location of the keys in your vehicle, and the operability of your vehicle. Courts have upheld drunk driving convictions for drivers asleep at the wheel with the car running, asleep across the front seat with their head near the passenger door, and even asleep in the front seat with their keys in their pocket.
According to the police report, Woods was "seated in the driver's seat" with his Mercedes running, "stopped in the roadway in the right lane," with the brake lights illuminated "as well as the right blinker flashing." Probably enough to sustain a DUI conviction.
Related Resources:
You Don't Have To Solve This on Your Own – Get a Lawyer's Help
Meeting with a lawyer can help you understand your options and how to best protect your rights. Visit our attorney directory to find a lawyer near you who can help.
Or contact an attorney near you: