Univ. of Tenn. Will Stop Recommending Lawyers to Its Athletes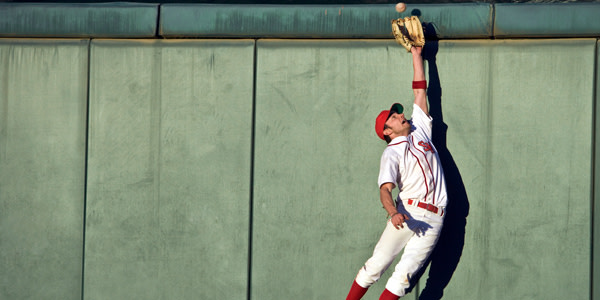 A college athlete gets in trouble with the law and lawyers up pretty quickly. Then the questions start. How did he find an attorney so fast? Who's paying for the lawyer? And why does he need a lawyer if he's innocent. (This last one can be dispelled quickly -- anyone charged with a crime should hire a lawyer.)
But the first two are far more interesting, especially following news that the University of Tennessee will pay eight women $2.48 million dollars to settle sexual assault claims against student-athletes, and will also stop giving out a list of local lawyers to athletes.
The List
Tennessee is far from the only school to have a problem implementing Title IX requirements when it comes to investigating sexual assaults on campus. Nor is it the only school to settle claims of mishandled investigations with alleged victims, even in cases where no criminal charges were filed and university hearings found there were no violations of student codes of conduct. What is unique about the university's settlement is its agreement to stop giving out a list of Knoxville-area attorneys to athletes who are accused of misconduct.
While rumors and stories of such referrals might be common to college sports fans, they may be new to the general population. According to Inside Higher Ed, the list given to Volunteer athletes was comprised of "all Tennessee graduates, [and] included two former members of the university's athletic board, a football color commentator for its television network and a prominent booster." The university gave no such referrals to the rest of its student population, nor did it give legal guidance to victims of assaults or other crimes.
The Law
This is where the legal implications of such a list get murky. The NCAA, which regulates college athletics and whose rule book is over 400 pages long, does not prohibit recommending lawyers to student-athletes. As assistant director of public and media relations Meghan Durham told Inside Higher Ed:
"Generally, providing a list of attorneys to student-athletes is not necessarily an issue, as long as the student-athlete in question pays the going rate for similar services in the area. If the student-athlete retains an attorney through the attorney's normal process and pays the going rate for the services, it would also not be an issue if that attorney sits on the school's athletics board, though the school should be mindful of potential conflicts of interest."
Also, Title IX is a federal law, enforced by the Department of Education, and requires only that colleges and universities "take immediate and effective steps to end sexual harassment and sexual violence." It fails to mention whether giving a list of lawyers to athletes impedes those steps.
Strictly from a PR standpoint, it does look bad when a school appears to be protecting and providing for its student-athletes more than its students, especially in cases of sexual assault. From now on the University of Tennessee will refer athletes looking for legal representation to the local bar association. No word on whether it will do the same for alleged victims.
Follow FindLaw for Consumers on Facebook and Twitter (@FindLawConsumer).
Related Resources:
You Don't Have To Solve This on Your Own – Get a Lawyer's Help
Meeting with a lawyer can help you understand your options and how to best protect your rights. Visit our attorney directory to find a lawyer near you who can help.
Or contact an attorney near you:
Content For You