Why Does the Turkish Gov. Want to Arrest Knicks' Enes Kanter?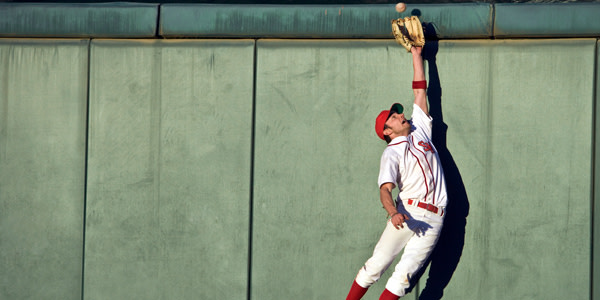 In 2017, the last time Kanter was overseas with the Knicks, Kanter's Turkish passport was seized during a layover in Romania, and he was nearly arrested and extradited to Turkey. Since then he has refrained from leaving the United States, for fear that he will be arrested, and worse. Therefore, while the New York Knicks were in London playing against the Washington Wizards, Enes Kanter, the Knicks' starting center, was in Washington D.C., speaking with congressional leaders about the atrocities being committed against Turkish Kurds by Turkish President Erdogan.
Kanter, a native of Turkey, has been very vocal about his contempt for Erdogan and support for the opposition, led by Muslim cleric and conservative political figure, Fethullah Gulen. In fact, it is this vocal discontent for Erdogan, coupled with his close ties with Gulen, that is at the center of the Turkish government's attempt to seek a "red notice" for Kanter through Interpol, asking foreign police agencies to arrest Kanter and extradite him to Turkey.
What's the Beef Between Gulen and Erdogan?
A few facts in this situation are uncontroverted. First, Gulen and Erdogan despise each other, to the point that many believe you have to take everything one says about the other with a bit of skepticism. Oddly, they used to be friends. Perhaps this is one of the most extreme examples of "frenemies" the world have ever seen.
The division came over politics and religion, and in 1999, Gulen fled to the U.S., and has lived in Philadelphia ever since in self-imposed exile. Gulen was tried in absentia for conspiring against the the Kurdish state and found guilty. To this day, Erdogan considers the Gustine movement to be a terrorist organization, and outwardly blames them for the 2016 failed coup attempt to overthrow Erdogan's regime. After the failed coup, Erdogan had tens of thousands of Gulenists fired from their civil servant jobs, and thousands of them jailed. The bad blood between these two is very deep.
Kanter Considers Gulen His Adoptive Father
Kanter is very close with Gulen, visiting him every two to three weeks in the off-season, and considers Gulen his adoptive father. Kanter has also been extremely outspoken about his contempt towards Erdrogan. Kanter has called Erdogan "the Hitler of our century" over his government's consolidation of power, and relentless uncivil treatment of Turkey's Kurdish ethnic minority. Erdogan believes that Kanter is financially supporting Gulen's terrorist regime, and though we can debate the "terrorism" label, it would not come as a surprise if Kanter did provide some funding to Gulen, especially given the $18 million contract Kanter signed in the offseason.
It is this allegation of financial support that is at the heart of the targeted arrest. But Kanter claims this is preposterous. While the Knicks were in London, Kanter tweeted from Washington that the Turkish government "can NOT present any single piece of evidence of my wrongdoing" and called himself "a law-abiding resident."
Incidentally, the Wizards beat the Knicks in London, 101-100, getting the winning point on a goal-tending call with 0.4 seconds left in the game. Kanter, who averages 14.4 points and a team-high 11 rebounds, was sorely missed.
Related Resources:
You Don't Have To Solve This on Your Own – Get a Lawyer's Help
Meeting with a lawyer can help you understand your options and how to best protect your rights. Visit our attorney directory to find a lawyer near you who can help.
Or contact an attorney near you:
Content For You