10th Cir. Refuses to Go Further than NLRB in Teamsters Lock-Out Claim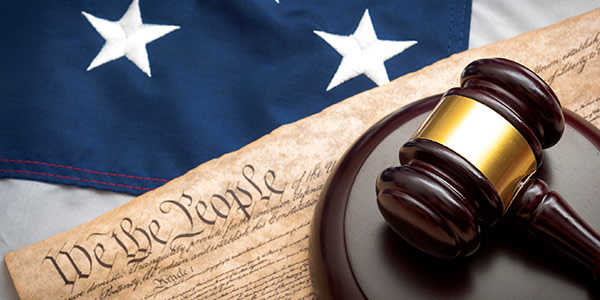 When the U.S. Supreme Court invalidated President Obama's NLRB "recess" appointments in NLRB v. Noel Canning, the question arose: what happens to all the decisions these now-unlawfully-appointed NLRB members made?
That's the first issue the Tenth Circuit had to grapple with in Teamsters Local Union No. 455 v. NLRB (Harborlite). When the union and management at Harborlite couldn't agree on a new contract, the union members wanted to keep working. The law lets them, but is also allows the employer to conduct a "lock out" and hire temporary replacements until an agreement is reached. Harborlite did more than that, though: it threatened to hire permanent replacements if the union didn't agree with management. The NLRB found this was not OK, but in light of Noel Canning, does that determination mean anything?
Thanks for the Prudence
The Tenth Circuit, recognizing an impending problem, put Harborlite on hold until the Supreme Court decided Noel Canning. One of the NLRB board members that decided this case below was a recess appointment, but he was appointed during a two-week recess. Given that Noel Canning set an arbitrary 10-day limit for what qualifies as a "recess" for appointment power purposes, the Tenth Circuit felt confident the board member in this case was validly appointed.
On With the Show
Even though the NLRB agreed with the Teamsters, the union filed a petition for review in the Tenth Circuit because it wanted the court to go even further, ruling that the lockout itself was illegal and awarding the employees back pay.
Not so much, the court said. It's well established that, just as employees have the power to strike in order to force a bargain, employers have the power to lock out and hire temporary replacements. So the Tenth Circuit wasn't about to say that the entire lockout was unauthorized.
Nor was it going to agree that threatening to hire permanent employees made the lockout unauthorized. If employers are permitted to hire permanent replacements during a strike (so long as they're not hired to coerce or interfere with the strike), then why shouldn't they be allowed to hire permanent replacements during a lock-out? This is all obiter dicta, of course: in the instant case, the court found that "the hastily made and quickly withdrawn threat" didn't actually undermine the Teamsters' bargaining effort. Nevertheless, the Tenth Circuit still upheld the NLRB's determination that the threat "is inconsistent with the NLRA."
The Tenth Circuit's denial of the Teamsters' petition doesn't change the NLRB's determination that Harborlite violated the NLRA. It does mean that the court here won't "forc[e] the Board to act where it has chosen not to act."
Related Resources:
Content For You