10th Cir. Rules That Colorado Non-Profit Needn't Disclose Donors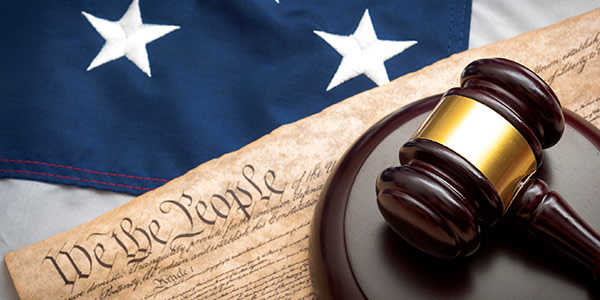 The Tenth Circuit affirmed a lower district court ruling in favor of a Colorado non-profit that allowed it not to register as an "issue committee," thus allowing it to protect the identities of its donors. This case should also be read in conjunction with a related campaign case also recently decided in the Tenth Circuit.
The non-profit in question is Colorado's Coalition for Secular Government, which has fought zealously against a proposed amendment to the Colorado Constitution to grant "personhood" to unborn fetuses.
The Coalition
The Coalition for Secular Government was started in 2008 by Dr. Diana Hsieh. Coincidentally, in that time, the proposed personhood amendment to the Colorado Constitution was put to the voters for the first time and again in 2010 and 2014.
The principal aim of the amendment was to grant the rights of fully born persons to unborn fetuses, thereby leading to major legal implications for mothers seeking abortions in the state. The Coalition has vehemently opposed the proposed amendment and says it actively fights against "any laws or policies based on religious scripture or dogma."
Resistance
The Colorado secretary of state has, in response, challenged the Coalition's status as a non-issue entity after it published a series of papers criticizing the proposal to amend the Colorado Constitution. The contention was that the group should rightly be classified as an "issue committee" under Colorado law because it had allegedly "had as a major purpose" supported a major ballot issue or question -- in this case, blockading any successful passage of the proposal.
Court Skepticism
Court documents indicated that the Coalition spent anywhere between $1,500 and $3,500 to publish and distribute papers that had analyzed and ultimately criticized the personhood proposal.
Given this factual reality, the court was disinclined to burden the CSG's rights of free expression and free association of its donors by essentially forcing the group to reveal the donors to its cause. In particular, the cause of the CSG was and still is against any policy based on religious scripture or dogma. In other words, its cause is the separation of church and state. Thus it would be a mischaracterization to say that CSG was consistently in the business of pushing a ballot issue or question as its principle cause.
"Obvious Decision"
The district's conclusion was described by U.S. Judge John Kane as "obvious." Judge Gregory Phillips wrote for the panel and said that the burdens were too great in the face of any legitimate public interest of the coalition's donors and expenditures. The court also described the coalition as being too small scale to tip any scale in favor of relaxed scrutiny.
Related Resources:
Content For You