Change to Obamacare Religious Accommodation Leaked in Court Filing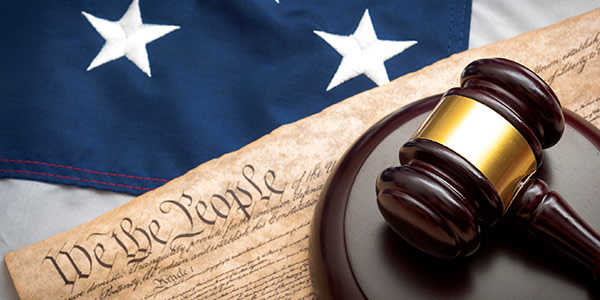 Hobby Lobby happened: Employers can request an exemption from the contraceptive coverage mandate portion of Obamacare if the closely held corporation's owners' religious beliefs would be burdened by the mandate.
But it wasn't just the coverage requirement that burdened these owners' religious beliefs. Later that week, the Court issued an order in the Wheaton College appeal, blocking enforcement of the religious accommodation procedures against the college. The college argued that the procedures amounted to facilitating the religiously objectionable conduct (providing birth control). And facilitating the sin is still a sin, it seems.
Though that injunction was far from a decision on the merits, the Obama administration, in a filing in a Tenth Circuit case, has told the appeals court that the accommodation procedure will be tweaked, hopefully to the religious objectors' satisfaction.
Timetable Set
In a filing addressing a trio of religious-based challenges to the accommodation procedure, including the Little Sisters of the Poor case which netted its own Supreme Court injunction before the Hobby Lobby decision was handed down, the Obama administration announced that new procedures were being developed and would be ready by August 22, reports RH Reality Check.
The filing notes that whether the changes will satisfy the plaintiffs remains to be seen. The government suggests that the plaintiffs be given until September 2 to decide whether they wish to continue with their lawsuits, and if so, they be required to file briefs of up to 10 pages outlining their position, with the government allowed the same in rebuttal, to be filed by September 12.
What's the Problem, Anyway?
If this all sounds a little abstract to you, a few more details on the existing procedure might clarify things a bit. As we recapped in a similar challenge out of the Eleventh Circuit, the exemption procedure requires the objector to find a third-party administrator to locate and provide the coverage on the government's dime, in addition to the paperwork.
Judge Bill Pryor, in a concurrence in that case, noted:
"Form 700 is 'more than an inconvenience on religious exercise' because it 'requires participation in an activity prohibited by religion.' To be sure, federal law requires contraceptive coverage whether or not the Network signs the form. But the problem in this appeal is that federal law compels the Network to act. That participation, the Network has declared, without dispute, makes it complicit in a grave moral wrong according to the teachings of the Catholic Church."
That, of course, is from a concurrence unnecessarily and exhaustively addressing the merits of a case sitting in the injunction phase, all written by an extremely and notoriously conservative judge. It remains to be seen whether any other courts will agree with him.
Want to spend more time practicing, and less time advertising? Leave the marketing to the experts.
Related Resources:
Content For You