Five Things to Know About Tenth Circuit Judge Stephanie Seymour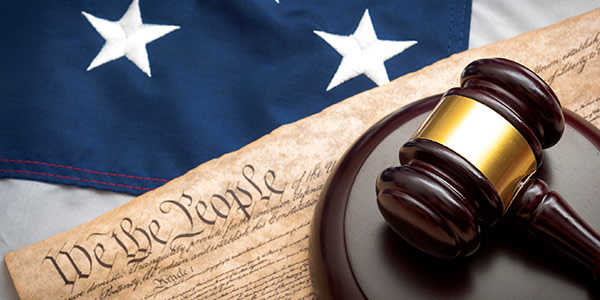 Here at FindLaw, we understand the pressures of being a legal professional - most of us are recovering lawyers - so we want to help by tossing you that preferred life preserver of the legal profession, the short list.
Back in the 80s and 90s, the name Stephanie Seymour was most commonly associated with Guns'N'Roses videos and Vogue editorials. But as Axl Rose's former girlfriend left modeling behind for domestic er, tranquility, it made room for another Stephanie Seymour, who had been waiting in the wings to reclaim her name.
We're of course talking about Tenth Circuit Court of Appeals Senior Judge Stephanie Seymour. So to end the week, here are five things to know about Judge Seymour:
Background. Judge Seymour has called a number of states home. She was born in Battle Creek, Michigan, graduated from Smith College and Harvard Law School in Massachusetts, and practiced law in Boston, Tulsa, and Houston.
Appointment. President Jimmy Carter nominated Seymour for the Tenth Circuit Court of Appeals in 1979.
Trailblazer. The American Bar Association counts Judge Seymour among its Women Trailblazers in the Law, and with good reason. Judge Seymour served as Chief Judge for the Tenth Circuit from 1994 to 2000.
Teaching Positions. Judge Seymour was on the University of Chicago Law School Visiting Committee. She also served as Jurist-in-Residence at the University of Kansas School or Law and the University of Tulsa College of Law.
Recognitions. Seymour has received the Smith College Medal in 2010, the Sarah T. Hughes Civil Rights Award from the Federal Bar Association in 2007, the Lion of the Bar Award from the American Inns of Court Council Oaks Chapter in Tulsa in 2006, and the President's Award from the Tulsa County Bar Association in 1998. In 2010, she was a Rogers State University Constitution Award Honoree. In 2005, she was inducted into the Oklahoma Women's Hall of Fame. (And this one's a little unusual, but Underneath Their Robes named Judge Seymour as its #7 judicial hottie in 2004.)
Related Resources:
Content For You