Tenth Says Motel Room Occupants Give Valid Consent to Search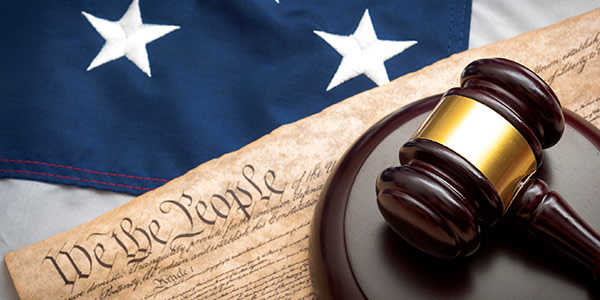 The Tenth Circuit Court of Appeals ruled last week that police officers may search a motel room if an occupant of the room gives permission.
Oklahoma City police received an anonymous tip in January 2008, that a robber named George Livingston was staying at a local motel. When the police arrived at Livingston's motel room, a man named Angel Rivera opened the door and told the police that the room was not his, but that he had been staying there for at least two days. Rivera said that Livingston was in the back bedroom with his girlfriend and consented to let the officers enter the room.
Upon approaching the back bedroom, the officers saw Livingston's girlfriend, Cary Adams, sitting on the bed. They knocked and asked if "George" was there, to which Adams responded that he was "in the closet," pointed to the closet, and stepped out of the bedroom to allow the officers to enter.
Officers located the nefarious Livingston hiding under a pile of clothes in the closet. Also in the closet? An unzipped duffle bag with a gun and counterfeit money. Livingston was convicted of possessing a stolen gun and producing counterfeit money.
On appeal, Livingston sought to suppress the evidence on the grounds that the officers did not have a warrant, and Rivera did not have authority to let the police in the room. The court disagreed, finding the officers reasonably believed that Rivera had authority to consent to the search because Rivera told them that he had stayed in the room for at least two days.
Livingston also struck out in his argument to suppress the search of the back bedroom and closet. The court found that the police reasonably believed that Adams, who Rivera had identified as Livingston's girlfriend, had mutual use of the bedroom and consented to the search by telling the police where Livingston was, pointing to his hiding place, and stepping out of the bedroom. Livingston even argues that the police illegally seized the contents of the duffle bag because Rivera's and Adams's consent only pertained to searching the room for Livingston.
While the court concedes that few men other than Houdini himself could have hidden in the duffle bag containing the gun and counterfeit bills, they found the argument irrelevant; the duffle bag was unzipped, the police seized the gun under the plain view doctrine, and they discovered the counterfeit money in a search incident to Livingston's arrest.
Lesson learned: a person is judged by the company he keeps, especially if the company consents to a police search of his motel room. It seems that George Livingston has 99 problems, and his girlfriend is one.
Related Resources:
Content For You