3rd Cir. Affirms Dismissal of 4th and 14 Am. Claims Against Police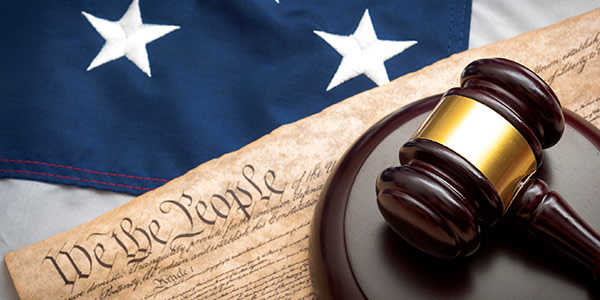 Though noting that "the underlying circumstances of the case are tragic," the Third Circuit last week nonetheless affirmed a district court's dismissal of a case in favor of the police.
The case involves Tabitha Gonzalez, who was having an asthma attack, and two Philadelphia police officers. Tabitha had the attack in her front yard, and police responded to the house following a report of "a person screaming" at the house. Though the family had made five "understandably frantic" calls to 911, the police were never made aware that the screaming and the medical emergency were related.
Some Tragic Facts
That's where the factual dispute occurs. Some of Tabitha's family members put her in the back seat of a car to take her to the hospital. When police arrived, they blocked the car from leaving. The family urged the police to let them leave, but they wouldn't. Pointedly, an officer opened the car door and Tabitha tumbled out onto the ground.
The police story is different. They claim that when they arrived, Tabitha was already on the sidewalk and they tried to help her back into the car but couldn't. Hearing the sound of an approaching ambulance, they said they tried to move her away from the car toward the ambulance but the family tried to stop them.
One thing everyone can agree on is that Tabitha arrived at the hospital 20 minutes after the first emergency call. She died two weeks later after she was pronounced brain dead and taken off life support.
Failure of Constitutional Claims
The family raised several constitutional claims, all of which the district court dismissed. While Tabitha and other family members may have been seized, they were not seized within the meaning of the Fourth Amendment because the police were performing a "community caretaking" function, not a criminal investigation function, at the time of the seizure.
Some creative arguments couldn't save the Fourteenth Amendment Due Process claim, either. Tabitha's family claimed violations based on "the officers' failure to allow Vargas to transport [Tabitha] to the hospital in violation of Tabitha's right to life; a special relationship claim that the officers had a duty to render affirmative aid; and a state-created danger claim."
Unfortunately, Due Process violations have to be intentional. The Third Circuit found that the officers arrived in a "hyperpressurized" environment filled with "screaming, frantic adults and an unconscious child." The circuit court agreed with the district court that the officers did what they could, calling it "a stretch to say that these facts rise even to the level of negligence, let alone to deliberate indifference or an intent to harm."
The Third Circuit similarly dismissed the failure to train claim for lack of a constitutional violation and the false imprisonment claim because Pennsylvania law provides immunity to municipal officials whose conduct doesn't rise to the level of "willful misconduct."
Related Resources:
Content For You