City's Ordinance Regulating Employment and Housing for Certain Aliens Unconstitutional, Plus Criminal & Labor Law Matters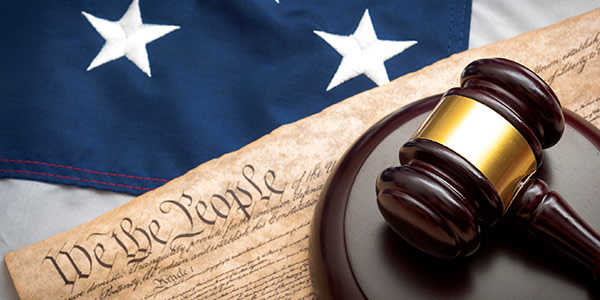 US v. Stadtmauer, 09-1575, concerned a challenge to a conviction of defendant for conspiracy to defraud the United States and for willfully aiding in the filing of materially false or fraudulent tax returns. In affirming the conviction, the court held that the Supreme Court's decision in Cheek v. US does not prohibit a willful blindness instruction that applies to a defendant's knowledge of relevant tax law. Also, any error in admitting a witness's testimony was harmless and thus does not require reversal. The court rejected defendant's claims of prosecutorial misconduct. District court did not abuse its discretion in admitting the expert's testimony, and any error in district court's decision to exclude certain exhibits during defense counsel's cross-examination of the government's witnesses did not prejudice defendant.
Lozano v. City of Hazleton, 07-3531, concerned a challenge to the district court's entry of permanent injunction against avcity in plaintiffs' suit against the City of Hazleton to enjoin enforcement of ordinances that attempt to regulate employment of, and provision of rental housing to, certain aliens. The court held that the district court erred in reaching the merits of the challenge to the private cause of action provision because no plaintiff has standing to challenge that provision. Also, the employment provisions of the ordinances stand as an obstacle to the accomplishment and execution of IRCA's objective, and thus are preempted, and the housing provisions of the city's ordinances are preempted regulations of immigration, and both field and conflict preempted by the INA.
Kurns v. A.W. Chesterton Inc., 09-1634, concerned a challenge to the district court's grant of defendants' motion for summary judgment in plaintiffs' suit on behalf of a decedent, asserting a number of state law causes of action related to decedent's alleged exposure to asbestos during the years he was employed by a railroad company.
In affirming, the court held that the Congress' intent in enacting and amending the Locomotive Inspection Act (LIA) was to preempt completely the field of railroad parts and appurtenances, and the locomotive components which are the subject of plaintiffs' product liability actions undoubtedly fall within that category. The court also held that FELA has been recognized as the appropriate avenue of relief in several of the state supreme court cases which held that tort claims claiming asbestos exposure and seeking recourse under state law were preempted by the LIA. And lastly, because the express purpose of the Federal Railroad Safety Act (FRSA) was to maintain, not decrease, federal uniform regulation of the railroad industry, the rationale of the Supreme Court of Pennsylvania's Norfolk & Western opinion is rejected and plaintiffs' argument that the FRSA narrowed the scope of the LIA preemption as it applies to product liability claims arising out of locomotive parts and appurtenances is rejected as well.
Related Resources:
Content For You