Quickly create your Massachusetts Health Care Directive and Living Will
You can complete FindLaw's attorney-created health care directive and living will forms in less than an hour at home. Our guided process takes you through a few easy steps and includes a free HIPAA release form. You'll be able to download, print and sign your documents in no time.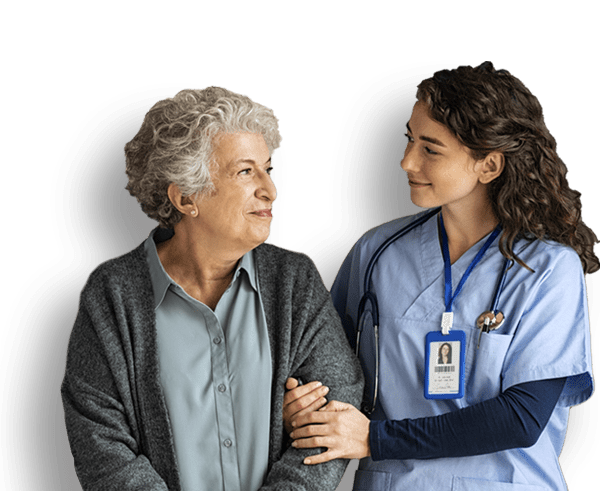 Find the estate planning form that's right for you
Reliable Massachusetts Health Care Proxy Forms, fast
If you ever become seriously ill or injured, you may become unable to make your own health care decisions. Although Massachusetts does not recognize living wills, you can create a health care proxy instead. Through a proxy, you can designate a trusted person to make medical decisions for you if you are unable to make them for yourself. Although it's unpleasant to think about medical incapacity, it can give you peace of mind to know that a trusted person of your choice will make medical decisions for you if necessary.
FindLaw provides everything you need:
Massachusetts Health Care Proxies to Suit Your Needs
Health Care Directive & Living Will
For One Person
A do-it-yourself health care directive & living will that's easy to personalize.
$39
What's included:
Step-by-step guided process
A health care directive and living will tailored to your needs
Attorney-approved document compliant with your state's laws
Free changes and revisions to your document for up to a full year after purchase
Estate Planning Package
For one person
All the forms you need to create a personal estate plan
$135
What's included:
Health care directive & living will
Financial power of attorney
A comprehensive plan — for less
Free changes and revisions for up to one year after purchase
How It Works
Create your health care directive & living will in under an hour.

Answer Some Questions
Decide who will be your health care agent/proxy and which medical treatments you would request or refuse.

Create an Account
Creating an account is easy, quick, and secure. Save your information as you go and return when you have time.

Complete Your Document
Once you answer the relevant questions, we do the hard part and create your unique document.

Print, Sign & Make It Legal
Print and sign your document according to the instructions. Give a copy to your doctors and agent/proxy.
What's Next To Make My Massachusetts Health Care Proxy Valid?
Follow these steps to validate your Massachusetts health care proxy:
Choose your health care agent.
A health care proxy is a type of advance health care directive ("advance directive"). You can use this legal document to name a trusted person to make treatment decisions for you in case you are unable. The person you choose is commonly referred to as a health care agent or health care surrogate.
There are legal restrictions on who may act as your health care agent. You may not choose anyone who is an operator, administrator, or employee of a health care facility where you receive treatment. The exception to this restriction is if the person is related to you by blood, marriage, or adoption.
There are several other factors to consider when selecting your health care agent. You should choose someone who you trust, and who understands your medical preferences. You may also want to consider whether this person can be assertive with your family and medical professionals to advocate for your wishes. You may choose an alternate health care agent in case your first choice becomes unable to perform the task.
You may want to pick someone nearby, who can be at your side promptly when needed. Many people choose a close loved one, such as a spouse, sibling, parent, or adult child for this role.
Consider future health care issues.
Massachusetts does not recognize living wills as legally binding documents. But you can still create a document to describe your health care wishes to your agent. Under Massachusetts law, you also have the right to limit your health care agent's authority. If there are specific medical procedures you would not want your agent to consent to, you can make this clear in the health care proxy document.
Many people feel strongly about procedures like life support. This includes artificial nutrition, ventilators, and other procedures that can prolong a terminal condition. If you have strong opinions about these life-sustaining treatments, you may want to outline your medical wishes in a written document.
Sign your health care proxy.
To make your document legally valid, you must sign it or direct someone to do so on your behalf. At the time of signing, there should be two adult witnesses present. Neither of these witnesses can be your health care agent. The witnesses must then sign your document. The witnesses have an additional responsibility to create a written affirmation, to verify that you appear to be over the age of 18, are of sound mind, and are signing voluntarily.
Distribute your health care proxy.
After you have signed your document, you should make sure to give a copy to the important people in your life. You should also give your health care agent a copy of your proxy document to ensure that they understand their duties. Provide your health care professionals with a copy of your proxy. It is a good idea to inform your loved ones about your health care agent and give them a copy of the document. If they ever accompany you during a medical emergency, this will help them know who to call.
Update your health care proxy.
From time to time, you should talk to your health care agent to verify that they are still willing and able to act on your behalf if you should become unable to make your own medical decisions. You should also think about whether the person you chose is still the person you trust the most to make health care decisions for you.
Changes in your life situation that could cause you to rethink your choice include:
Marriage or divorce
A long distance move
Personal conflict with your agent
In the case of marriage or divorce, you may wish to replace a former spouse or name your new spouse as your agent.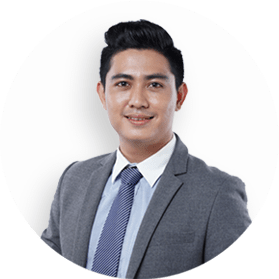 You May Want to Speak With a Lawyer if:
Your family disagrees with your medical choices
You don't know who to appoint as your agent
You have questions about life prolonging measures
You want legal review of your completed document
Find a Local Estate Planning Lawyer
Ready to get started on Your Massachusetts healthcare directive & living will? It's free to start.
Create My Form
Massachusetts Health Care Proxy FAQs
Complex Family Situation? Need Additional Guidance?
Contact a local estate planning attorney.
Already Have an Account?
Sign In
Sign into your Legal Forms and Services account to manage your estate planning documents.
Sign In
Create a Free Account for all Your Estate Planning Needs
Creating a free account allows you to:
Access state-specific content curated especially for you
Save your progress so you can finish at your own pace
Download, print, or edit your stored documents
Create an Account