2014's Top 10: Nothing Comes Close to the Golden Coast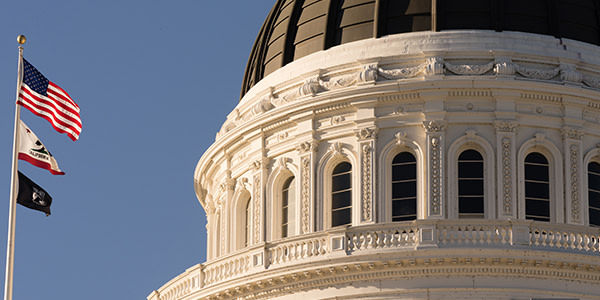 FindLaw doesn't have Texas Case Law blog. We don't have a West Virginia Case Law blog. We have a California Case Law blog.
And we're sure glad we do, because if we didn't, there's no way our writers and readers would know that they might be able to change music and adjust the navigation on their smartphones while driving.
This may be a backwards, liberal, heathen-filled state (kidding, I swear), but it's our state, and we covered it well. Here are our 10 most popular posts from the past year -- a potpourri of traffic violations, (alleged) police and prosecutorial misconduct, and court staff throwing a fit over a dress code (seriously, San Francisco?):
10. Taking a Vacation: The Myth of the Tenderloin Notice
Want to go on a vacation? Worried about the court or opposing counsel scheduling something while you're jet-setting off to Cabo? The answer is simple: File a Tenderloin notice with the court and opposing counsel and voila -- you hit the brakes on all litigation! Except, it's a lie. A damned lie, or an urban legend if you really want to be polite about it.
9. Gov. Jerry Brown's Nominees for Cal. Appeals Courts
In July, Gov. Brown not only had a pair of California Supreme Court seats to fill, but also six vacancies on the intermediate appellate courts. We did a rundown of the newest faces in judicial places.
8. Meet Mariano-Florentino Cuellar, the Academic Justice
Yale. Harvard. Stanford. Cuellar's resume has everything. Well, almost everything.
7. SF Court Enforces Staff Dress Code; Protests, Labor Dispute Follow
Only in San Francisco does a mandate that court employees shall dress in court-appropriate attire (no sweatpants!) result in protests and a labor dispute.
6. Something is Rotten in the Orange County D.A.'s Office
Brady violations. Massiah mishaps. Perjury. And snitches. Nobody likes snitches. Except the Orange County District Attorney's Office -- allegedly.
5. Legal War Between Courts, Legislature Over Red Light Cameras
Red light cameras are constitutionally suspect. Appellate courts were debating whether the evidence from the cameras amounted to hearsay. The legislature responded by passing a law that said this is not hearsay. Way to spoil the fun, jerks, but there is still a Confrontation Clause issue.
4. Donald Sterling, Free Speech, and Other Things People Don't Get
No, Sterling getting black-listed by the NBA was not a First Amendment violation. What other dumb questions will you hear from relatives over the holidays?
3. $16M Verdict Against STD Positive Dating Site
Hehe: herpes-positive dating sites. Fun for us, but not nearly as much fun for those with herpes. Or those without herpes whose faces were plastered on the site anyway.
2. Santa Clara Sheriff's Deputies Caught On Tape Planting Evidence
"Bad boys, bad boys, whatcha gonna do? Whatcha gonna do when [the Santa Clara County Sherriff's Department plants evidence on] you?"
1. Smartphone GPS and Other Tinkering While Driving Allowed by Court
And there is our most popular post: "[The] statute specifically states the telephone must be used in a manner that allows for "hands-free listening and talking." Everything else? Fair game, except for that other statute.
What was your favorite post of the year? Or biggest development in California law? Tweet us @FindLawLP.
Related Resources:
You Don't Have To Solve This on Your Own – Get a Lawyer's Help
Meeting with a lawyer can help you understand your options and how to best protect your rights. Visit our attorney directory to find a lawyer near you who can help.
Or contact an attorney near you: