Lawsuit Reveals Emails, Cozy Relationship Between CPUC, PG&E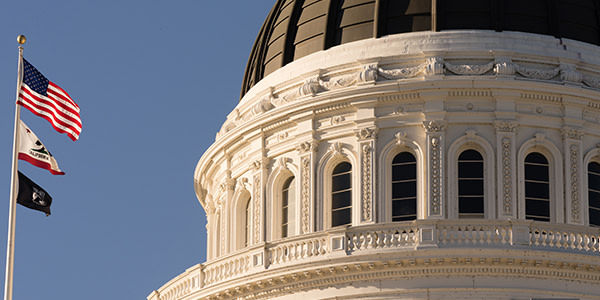 The San Bruno gas pipeline explosion in 2010 killed eight people and destroyed 38 homes. Four years later, litigation is still ongoing. Last year, Pacific Gas & Electric -- the utility company responsible for the pipeline -- was told by the California Public Utility Commission that it should pay $2.25 billion "for decades of negligence," The Associated Press reported. Federal prosecutors have charged PG&E with felony safety violations.
Just when things couldn't get worse, last week, emails revealed as part of a lawsuit settlement suggest a very cozy relationship between PG&E and CPUC officials regulating the company.
Want to spend more time practicing, and less time advertising? Leave the marketing to the experts.
A Nickel's Worth of Free Advice
State and federal government complaints against PG&E alleged the company was lax in maintaining gas pipelines. Indeed, just two days ago, a federal grand jury indicted PG&E for lying to federal regulators about its testing and maintenance policies at the time of the explosion.
According to the San Francisco Chronicle, the emails show that the chief of staff to CPUC President Michael Peevey offered advice to PG&E employees about, for example, the best ways to fight public information requests or stall official inquiries.
On July 28, San Bruno Mayor Jim Ruane called for Peevey to be removed from the commission. The City of San Bruno is also going back to court to allege violations of state laws regarding the relationships between state agencies and the people they regulate.
Allegations of Corruption Are Nothing New
The allegations aren't terribly surprising, as San Jose's KNTV reported last year that Peevey had accepted thousands of dollars worth of gifts and travel dating back to 2007. While the gifts weren't technically illegal, his six most expensive trips were paid for by the California Foundation on the Environment and the Economy, a nonprofit composed of executives from many state energy companies.
The emails, however, point even more toward what has been suspected all along: that PG&E and the CPUC have been very comfortable with each other. In 2013, PG&E attempted to pay a $375,000 fine as a way of avoiding a $2.5 billion fine for the San Bruno explosion. At the time, Ruane said that the much smaller fine was a quiet, "backroom deal" engineered by PG&E and CPUC to avoid responsibility, reported Business Wire.
Even if Peevey knew nothing about his chief of staff's actions (which seems unlikely), he could potentially be removed just to alleviate the specter of corruption that has haunted the CPUC for years.
Related Resources:
You Don't Have To Solve This on Your Own – Get a Lawyer's Help
Meeting with a lawyer can help you understand your options and how to best protect your rights. Visit our attorney directory to find a lawyer near you who can help.
Or contact an attorney near you: