Spanking Is Not Child Abuse, Court Rules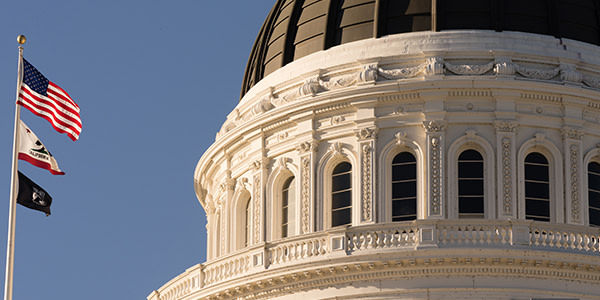 Is spanking a child, even with a shoe, child abuse? Not always, according to the California Court of Appeals, which recently reversed a juvenile court's finding that a mother's sandal-aided spanking was physical abuse. The categorical view that "hitting children with shoes" is forbidden physical abuse and "not a proper form of discipline" isn't supported by the law, the court found.
But don't get out the belt just yet, disciplinarians. The court's ruling is hardly an invitation to spank your children with impunity. Here's why.
Spanking Is Not Per Se Abuse
The case arose after a mother in Los Angeles was reported to the Department of Children and Family Services for "yelling at and beating" her children. According to the court, the mother, Jessica G., would use her hand or sandal to "spank her two children on the buttocks on those 'rare' occasions when lesser disciplinary measures proved ineffective."
The department opened an investigation and moved for dependency jurisdiction -- in part for spanking her children and in part because the children witnessed their mother be raped.
(Yes, the Department of Children and Family Services wanted to remove the children because the mother had, as the Court of Appeals phrased it, "failed to protect the children from witnessing her own victimization.")
While the juvenile court dismissed the unusual rape-related allegations, it did find that the mother's spanking with a sandal to be physical abuse. "Hitting children with shoes is not a proper form of discipline, and it's physical abuse" the court reasoned.
But that bright line rule went too far, according to the Court of Appeals.
Parental Discipline in California
The ruling doesn't open the floodgates for spanking or put a judicial seal of approval on slapping kids around. Instead, it simply requires the court to apply a reasoned test to parental discipline. In California, spanking is not de jure physical abuse, contrary to the juvenile court's ruling.
Under California law, "a parent has a right to reasonably discipline his or her child." For that punishment to be reasonable, it must be: (1) genuinely disciplinary; (2) warranted by the circumstances; and (3) not excessive in amount.
That three-part test is meant to afford parents autonomy in raising their children while also protecting kids for abuse disguised as discipline. Under this standard, spanking can be a valid form of punishment, or it can be simple abuse -- depending on the surrounding circumstances. It is this test that the juvenile court must now apply, rather than treating all "hitting children with shoes" as a per se form of abuse.
Related Resources
You Don't Have To Solve This on Your Own – Get a Lawyer's Help
Meeting with a lawyer can help you understand your options and how to best protect your rights. Visit our attorney directory to find a lawyer near you who can help.
Or contact an attorney near you:
Content For You