What California Courts Say About Lawyer Attire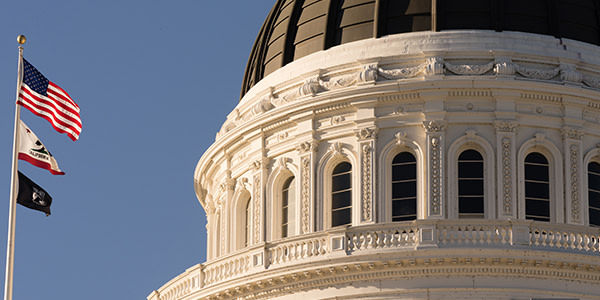 The courtroom is a place of judgment, so every part of a litigator's knowledge is important. While the merits of an argument and a strong understanding of the procedural rules are crucial in winning a case, never underestimate the value of your image as an attorney. Attorneys, particularly those appearing in court, should know the how to manipulate fashion to their advantage.
If you run a Google search on "what to wear to court," you'll undoubtedly come across many articles talking about courtroom attire for litigants; discussing the impact that attire can have on how the judge and jury perceive the litigants, both parties and witnesses. In fact, there have even been studies outlining the idea that jurors grant favorable sentences to more attractive people. A Cornell University study examined this idea, pointing out that many jurors process information intuitively and as such, will take into account the appearance of the defendants.
But what about the attorneys? As much as many want to deny it, the truth is that attire and image matter -- especially in court.
While most California courts don't have strict rules on proper attire for attorneys, there have been cases addressing the issue. Essentially, the threshold on the appropriateness of an outfit is "whether it interferes with the courtroom decorum by disrupting justice, i.e. whether it tends to cause disorder or interfere with or impede the functioning of the court." (see Jensen v. Superior Court).
An article published by the University of Alabama Law School talks of attorney courtroom attire. This article pulls legal cases addressing the issue from all states. If you read between the lines, the article shows attorneys that attire matters, whether any specific court rules govern this or not.

Judges have taken issue with attorneys wearing hats to court, showing up without jackets or ties and have reprimanded female attorneys for wearing short skirts. Some attorneys, according to cases cited in the article, were even cited for contempt of court. It's an unwritten rule for most judges: Show some self respect if you want to earn the respect of the court.
So, what are some quick, unwritten rules:
Don't look sloppy: A California judge tells The Wall Street Journal that "she takes account of both appearance and the behavior" of those in her court. She mentions that sloppy appearance could affect the way she perceives the defendant. It goes without saying that sloppy appearance would likely affect her perception of counsel, as well. So, tidy up your hair and make sure your clothes are clean and pressed.
Wear a suit: For men, courts have come down hard on male attorneys who failed to wear jackets and ties. For women, while this rule can be relaxed, it's just wise to err on the side of caution and stick to pant suits or skirt suits.
Use a tailor: Tailor made clothes fit well and make an attorney look very well put together. There are many websites that sell custom-fit shirts and suits. While some sites are iffy, other sites are excellent. Pay close attention to the details on the fabric, as a good quality dress shirt speaks volumes.
The final verdict on courtroom fashion: What you wear as an attorney is up for judgment. It tells the court, the judge, the opposing counsel and the jury how serious you are about your case. Wear something that conveys power, sympathy and most importantly, intelligence. If you want more information on courtroom fashion, surf the Internet for books on "dressing for success."
Related Resources
You Don't Have To Solve This on Your Own – Get a Lawyer's Help
Meeting with a lawyer can help you understand your options and how to best protect your rights. Visit our attorney directory to find a lawyer near you who can help.
Or contact an attorney near you: