Supreme Court Rules 9-0: OK to Intercept Police Texts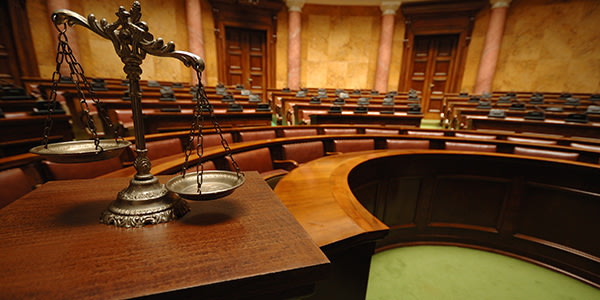 In April we posed the question: does the Fourth Amendment protect employees from having their text messages intercepted by their government employers when they pay part of their bill?
On June 17, the U.S. Supreme Court ruled no in a 9-0 decision. However, the Court did so on very narrow grounds, concerned that creating a bright line rule could result in unintended consequences for cases it could not yet imagine. The opinion mentioned that the Court is very hesitant to create rules on technology cases before the area of technology is settled. Such rules "might have implications for future cases that cannot be predicted," the Court warned.
In this case, the Court ruled that the Fourth Amendment prohibition of unreasonable search and seizure was not violated when the Ontario police conducted an audit of the officers' text messages:

"Because the search of [plaintiff] Quon's text messages was reasonable, petitioners did not violate respondents' Fourth Amendment rights, and the Ninth Circuit erred by concluding otherwise."
The facts of the case can be summed up as follows: The Ontario police contracted with Arch Wireless for text pagers, with the understanding that there was a limit to the number of pages the officers could send per month. If they exceeded that number it would result in an additional fee. The City issued the pagers to the police as part of their employment. The officers routinely exceeded their monthly character limits and the police chief, sought to determine whether the existing limit was too low, or whether officers were sending personal messages. One of the officers was Jeffrey Quon, who would later sue the police department.
Arch Wireless provided transcripts of the text messages, including Quon's, and it was discovered that many messages were not work related, and some were sexually explicit. The matter was sent to internal affairs. The transcript showed that very few of his on-duty messages related to police business. Quon was disciplined for violating police rules.
The Supreme Court found that the search of Quon's pager was justified because there were was a legitimate work-related rationale. However, as mentioned, the Court was extremely hesitant to provide guidance on search and seizure law beyond this case:
"Prudence counsels caution before the facts in the instant case are used to establish far-reaching premises that define the existence, and extent, of privacy expectations enjoyed by employees when using employer-provided communication devices," wrote Justice Kennedy.
Related Resources:
You Don't Have To Solve This on Your Own – Get a Lawyer's Help
Meeting with a lawyer can help you understand your options and how to best protect your rights. Visit our attorney directory to find a lawyer near you who can help.
Or contact an attorney near you: