Supreme Slackers?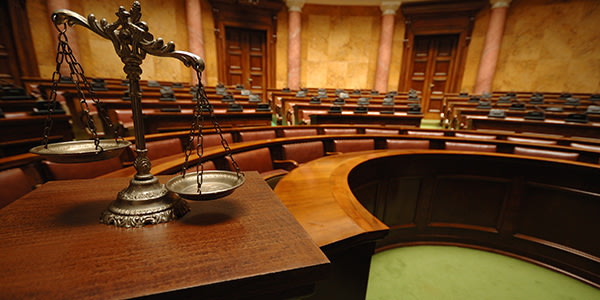 Is the Supreme Court getting lazy?
Adam Liptak explores the Supreme Court's Incredible Shrinking Docket in a
column in the New York Times today
, and lists some of the theories that have been bandied about to explain the sharp drop in the number of cases that the Court hears each term.
In the early '80's, the Court heard over 150 cases each term; now it decides around half that amount.
Liptak mentions a conference at Yale Law School that delved into the phenomenon recently, and highlighted the explanation for the drop offered at the meeting by David R. Stras, a researcher at the University of Minnesota Law School. Stras posits that the five justices who joined the court between 1986 and 1993 have voted to hear significantly fewer cases than the justices they replaced.
The starkest difference was between Justice Byron R. White, who voted to hear an average of 216 cases per term from 1986 to 1992, and his replacement, Justice Ruth Bader Ginsburg, who voted to hear 63 cases in 1993.

The phenomenon seemed to cut across ideological lines. Justice Clarence Thomas voted to hear 72 cases per term, down from Justice Thurgood Marshall's 125. Justice David H. Souter voted to hear 83 cases per term, down from Justice William J. Brennan Jr.'s 129.

But that's not all - the cert. pool system could also be contributing to the decrease in the number of Supreme Court cases. Liptak cites Ken Starr (yeah, that one), who argues that an increase in the number of justices participating in the cert. pool leads to fewer cases before the court since the clerks in charge of presenting the cases to the justices, whatever their political ideology, tend to exclude cases from consideration liberally.
Or, as a paper written by Adam Chandler and Jennifer Harris of the Yale Supreme Court advocacy clinic suggests, another root cause of the declining docket is the Solicitor General's decision to file fewer appeals. According to the paper, the number of petitions filed by the SG over the last four terms was about half that filed in the previous four terms.
Whatever the reason for the drop, it's undeniable that the Supreme Court is hearing fewer appeals than it once did. But is that necessarily a bad thing? At a time when many Americans distrust the judiciary, perhaps fewer cases will lead to fewer controversies.
On a related sidenote, check out the
SCOTUS Blog's round-up
of articles exploring the subjects of the cases that the Supreme Court has elected to hear this term. Nearly half are business cases, and an unusually high proportion deal with "lawyering" issues.
See Also:
Supreme Court Docket (
FindLaw
)
You Don't Have To Solve This on Your Own – Get a Lawyer's Help
Meeting with a lawyer can help you understand your options and how to best protect your rights. Visit our attorney directory to find a lawyer near you who can help.
Or contact an attorney near you: