Tennessee Must Stop Suspending Driver's Licenses of People Who Can't Pay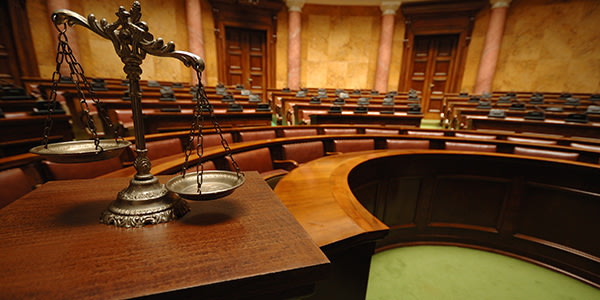 Tennessee took another step towards treating indigent people more humanely. There, a federal district judge ruled that the state can no longer revoke people's driver licenses because they cannot afford to pay traffic tickets. Potentially 291,000 people could be affected by this ruling, which comes as a sort of "exclamation point" to the ruling this same judge made earlier this summer, stating the state cannot revoke people's driver licenses for failure to pay court fines.
Indigence Should Create Exception for Traffic Fines Too
U.S. District Judge Aleta Trauger sided with the plaintiffs in believing that traffic fines can create an unconstitutional, insurmountable barrier to poor people who struggle just to pay for living expenses. If they can't drive until they pay their traffic fines, and therefore can't drive to work without a license, and without a job can't pay the fees, it creates a vicious cycle with only losers, no winners.
In explaining her order, Trauger stated "the lack of an indigence exception has resulted in numerous poor Tennesseans with suspensions that they cannot overcome." The result, she said, was that poor people suffer irreparable constitutional and material injuries. Indeed, indigence creates exceptions to many fees, such as legal fees in criminal hearings, healthcare services, and court fees. Trauger believed there should be one for traffic fines too. The state said it would comply with the order, but it is unclear if they will appeal it. The state is currently appealing the judge's earlier ruling in the "court fine" case.
Will More States Follow?
Some legal experts, including Claudia Wilner, a senior attorney with the National Center for Law and Economic Justice, believe there could be national implications of this ruling. Though this only sets precedent for Tennessee, dozens of other states have similar laws and pending challenges that could be affected by this ruling. In fact, about 40 states in all have laws that suspend driver's licenses for either failure to pay court fines or traffic fines. Around 10 million Americans currently have licenses revoked or suspended solely because they do not have the ability to pay these costs. And that, Tennessee rules, is unconstitutional.
If you or someone you love is being denied their constitutional rights because they are poor, contact a civil rights attorney. Laws may soon be evolving in this area of the law, and there may be more rights afforded, and fees waived, for those that just can't afford it, as much as they would like to.
Related Resources:
You Don't Have To Solve This on Your Own – Get a Lawyer's Help
Meeting with a lawyer can help you understand your options and how to best protect your rights. Visit our attorney directory to find a lawyer near you who can help.
Or contact an attorney near you: