Unanimous Supreme Court Rejects Texas Voter Challenge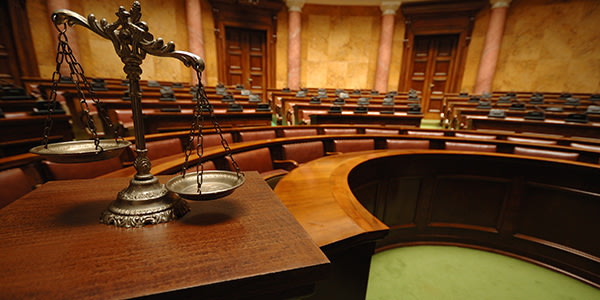 The Supreme Court today unanimously rejected a challenge to Texas legislative districting, upholding the constitutionality of a law that counts total population as opposed to eligible voters for purposes of district creation. The plaintiffs in Evenwel v. Abbot argued that a Texas law was unconstitutional because it violates the "one-person one-vote" principle.
The court disagreed, holding, "As constitutional history, precedent, and practice demonstrate, a State or locality may draw its legislative districts based on total population." In other words, one person who does not and cannot vote can still be a person who counts for districting purposes.
One Person One Vote
The plaintiffs, Texas voters from rural districts with high eligible and registered voter populations, sought a permanent injunction barring use of the existing map in favor of another that favored the populations in their districts. They want one person to be defined as a person who is eligible to vote.
The Supreme Court's decision, written by Justice Ruth Bader Ginsburg, is interesting because she points out the job of elected representative is to represent everyone in a district, not just voters. This takes the teeth out of the plaintiff's argument that their vote is diluted because they live in less populous districts, which may have a far greater percentage of eligible voters.
Ginsburg writes, "As the Framers of the Constitution and the Fourteenth Amendment comprehended, representatives serve all residents, not just those eligible to vote." She notes that nonvoters also have an important stake in many policy debates and in services." By ensuring that each representative is subject to requests and suggestions from the same number of constituents, total-population apportionment promotes equitable and effective representation."
Districting History
The history of districting in the US is fraught and Ginsburg goes into it in the court's opinion. The notion of total population as a basis for districting is not new, however, nor does it need changing. Ginsburg wrote that a new system "would upset a well-functioning approach to districting that all 50 states and countless local jurisdictions have followed for decades, even centuries."
The decision is seen as a boon to the left, as it gives urban areas with large populations that cannot vote more political clout. It is considered a blow to conservative efforts to redraw voting maps in such a way that benefits citizens in less populous rural areas, who tend to be more conservative.
Related Resources:
Time Off for Voting and Jury Duty (FindLaw's Learn About the Law)
You Don't Have To Solve This on Your Own – Get a Lawyer's Help
Meeting with a lawyer can help you understand your options and how to best protect your rights. Visit our attorney directory to find a lawyer near you who can help.
Or contact an attorney near you:
Content For You