Third Judgment Rendered Against 'Daily Stormer' Publisher -- Will He Pay?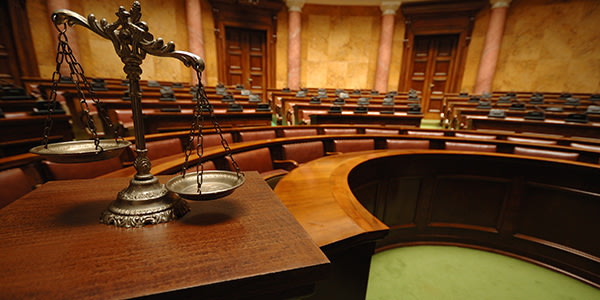 For being the editor and publisher of one of the most prominent neo-Nazi message boards around, Andrew Anglin is a hard fellow to track down. He's spent years in hiding, evading service on a slew of lawsuits involving directed harassment born from his "Daily Stormer" website. But just because litigants couldn't physically locate Anglin didn't mean those lawsuits went away.
Anglin now owes almost $20 million to three people as part of three different legal judgments against him, but he may prove "judgment proof," to borrow a legal term. What does that mean?
Judgment Day or Judgment-Proof?
Judgment-proof refers to an individual who is financially unable to pay the amount of an adverse court decision. So even if an opposing party wins a case, and a judge or jury orders them to pay, they don't have the funds. Often the phrase is used to refer to poor or destitute people in a person injury case, as an excuse to sue their insurer for compensation. In Anglin's case, it's quite likely he (or Moonbase Holdings, which collects donations and funds he and the website) can pay the judgments against him, he's just refusing to acknowledge them.
Anglin uses the Daily Stormer site to disseminate white supremacist and Holocaust denial content and to coordinate a self-described "Troll Army," which targets online harassment aimed at people with whom Anglin disagrees politically. And in just in the past three months:
Former American University student (and first black female student body president) Taylor Dumpson won a $725,000 judgment against Anglin, Moonbase, and one of her many harassers;
Jewish real estate agent Tanya Gersh was awarded $14 million in a judgment against Anglin last week for directing anti-Semitic harassment towards her in 2016 based on interactions she had with the mother of the white supremacist leader Richard Spencer; and
Muslim American radio personality and comedian Dean Obeidallah was awarded $4.1 million in a judgment against Anglin in June after the Daily Stormer falsely accused him of celebrating the 2017 Manchester Arena bombing.
Something Worth Opposing
Neither Anglin, nor any of his representatives ever appeared in court to defend any of the lawsuits, leading to default judgments in each case. And it's possible that Dumpson, Gersh, and Obeidallah never see a dime from Anglin. Efforts to extract money from Moonbase Holdings to pay the judgments have, thus far, been ineffective. And although the Daily Stormer site has been kicked off multiple service provider platforms, it remains online and active, being a sort of clearing house for the worst of the worst takes on the recent mass shooting in El Paso, Texas.
"Random violence is not detrimental to our cause," wrote contributor Andrew "weev" Auernheimer while posting the shooter's manifesto on the site, "because we need to convince Americans that violence against nonwhites is desirable or at least not something worth opposing anyways, because there's no way to remove a hundred million people without a massive element of violence."
The El Paso shooter was active on alt-right message board 8chan, which, at least of this posting, remains offline.
Related Resources:
You Don't Have To Solve This on Your Own – Get a Lawyer's Help
Meeting with a lawyer can help you understand your options and how to best protect your rights. Visit our attorney directory to find a lawyer near you who can help.
Or contact an attorney near you: