The Sotomayor Hearings: What Have We Learned?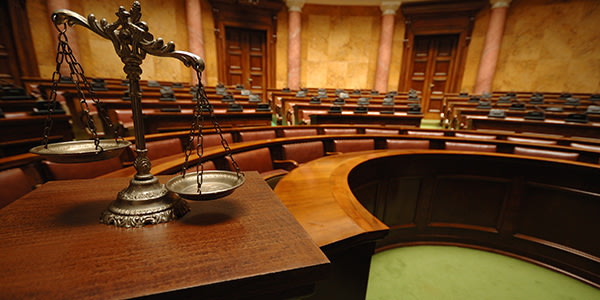 Short answer: not that much, really.
At least when it comes to Sonia Sotomayor's potential votes on controversial issues that will likely come before the Supreme Court in her lifetime.
We learned a lot more about her ability to withstand probing questions from Senators, and we learned that she used to watch a lot of Perry Mason.
Observing Sotomayor deftly parry the Senators' questions, we also learned that she has a good set of nerves and an uncanny ability to avoid taking the bait when it's dangled in front of her by an angling Republican.
Which bodes well for her ability to maneuver within the Washington scene, but it still doesn't tell us much about what kind of justice she'll be. (I'm going to restate the obvious here: Sonia Sotomayor
will
be the next associate justice of the Supreme Court
Frankly, the script for the Supreme Court nomination process is getting a little tired and cliched. I realize that in the current partisan environment it would be suicide to comment honestly on the issues or admit that the Supreme Court does actually make law when it issues its opinions, but the whole "I will adhere to the law" spiel is getting old.
Fortunately, the Senators asking the questions were much more entertaining and educational.
For instance, we learned that Senator Jeff Sessions (R-AL)
wants to do this crack thing
he's heard so much about.
We also learned that the Democratic Senators from Minnesota enjoy tossing Supreme Court nominees softball questions. Amy Klobuchar asked Sotomayor at one point how she wants her epitaph to read, and Al Franken queried the nominee on how she decided she wanted to be a Supreme Court justice when she grew up.
For a second, I felt like I was back in my high school guidance counselor's office.
It was also revealed that Tom Coburn (R-OK) loves guns pretty much above all else, and is convinced that states and cities want nothing more than to come in and strip individuals of their hunting rifles, handguns and semi-automatic assault weapons.
From his cold, dead hand, people.
We also learned that Lindsey Graham (R-SC) should be the voice of the Republican party. Not only does he love talking, but he doesn't seem to have a filter between his brain and his mouth, which was both entertaining and uncomfortable at times.
Although, credit him with the most honest quote of the hearings for his statement to Sotomayor that "unless you have a complete meltdown, you are going to get confirmed."
Another fascinating tidbit, courtesy of the
Daily Show
: there are some people on the interwebs who think that Graham
looks like an old lesbian
.
Go figure, I always thought he looked more like Huckleberry Hound.
Here's a picture, you be the judge:
In the spirit of bipartisanship, we should mention that Al Franken is also pictured on the site. On the homepage, no less.
What else...well, Patrick Leahy (D-VT) is a Deadhead, sometimes doesn't make much sense, and likes to hide in the corner and take pictures. Nothing new there, though.
See Also:
Day Three: Humor Makes a Cameo at the Sotomayor Hearings (
Courtside
)
Day Two of the Sotomayor Hearings (
Courtside
)
Sotomayor Speaks to the Senate (
Courtside
)
Lunchtime Report on the Sotomayor Hearings (
Courtside
)
You Don't Have To Solve This on Your Own – Get a Lawyer's Help
Meeting with a lawyer can help you understand your options and how to best protect your rights. Visit our attorney directory to find a lawyer near you who can help.
Or contact an attorney near you:
Content For You