Supreme Court Upholds Florida Miranda Warnings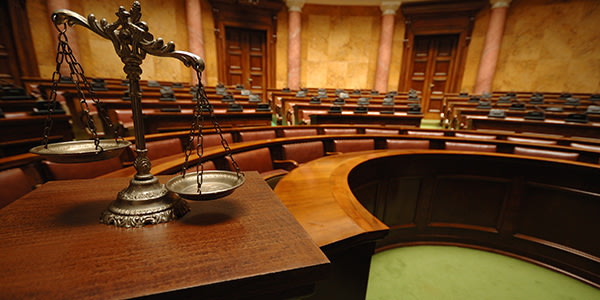 It's not quite the same as "book 'em Dano," but the Miranda warnings are probably the other most well known intersection of American culture and the legal system. A person arrested for a crime has the right to remain silent, to speak to a lawyer, to have a lawyer provided if he or she cannot afford one. According to a report on MSNBC, on Tuesday, the Supreme Court in a lesser seen majority configuration of 7-2, upheld Florida's version of the Miranda warnings, saying they did communicate the "essential message" of the right to legal counsel.
The Miranda warnings arouse out of a 1966 case, Miranda v. Arizona, finding that the constitution required criminal defendants be advised of their right not to incriminate themselves and their right to an attorney before and during questioning by the police.
According to MSNBC, this case began when Kevin Dwayne Powell was arrested for illegally possessing a firearm that he later told police he bought on the street for $150.00. Before giving all this information to the authorities, Powell signed a statement reading: "You have the right to talk to a lawyer before answering any of our questions. If you cannot afford to hire a lawyer, one will be appointed for you without cost and before any questioning. You have the right to use any of these rights at any time you want during this interview." The Florida Supreme Court overturned Powell's conviction finding that the signed warning did not satisfy the requirements of the Miranda warnings.
Unfortunately for Powell, the Supreme Court re-instated his conviction and found that the warnings given under Florida law were satisfactory. The key issue was whether or not the fact that counsel can be made available or requested at any time during the interrogation process was fully communicated to Powell. Writing for the majority, Justice Ruth Bader Ginsberg found that nothing in the written statement, "indicated that counsel's presence would be restricted after the questioning commenced."
Ginsberg specifically cited the warning used by the FBI which says, in part, "You have the right to talk to a lawyer for advice before we ask you any questions. You have the right to have a lawyer with you during questioning." Different words, same effect, according to the majority.
MSNBC reports Justices Breyer and Stevens dissented, finding that the Florida version did not adequately communicate the right to request a lawyer at any point in the questioning or to have one present at all times.
Two more Miranda based cases will be up before the court this term, deciding whether police can interrogate a suspect who said he understood his rights but did not use them, and whether a request for a lawyer during interrogation can expire after a period of time.
Related Resources:
You Don't Have To Solve This on Your Own – Get a Lawyer's Help
Meeting with a lawyer can help you understand your options and how to best protect your rights. Visit our attorney directory to find a lawyer near you who can help.
Or contact an attorney near you:
Content For You