Trump Team Turns Tail in Twitter Tussle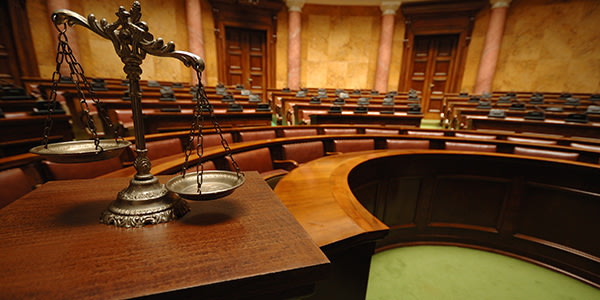 Soon after his election as president, Donald Trump attempted to crack down on speech coming out of federal agencies, especially speech on social media that might be critical of the new administration or supportive of the previous one. That attempt backfired somewhat, with federal employees going "rogue" and creating alternate social media accounts used to blast Trump policy changes.
In response, the Trump administration furthered its attempt to silence disparaging speech, issuing a federal summons to Twitter in an effort to unmask the users behind at least one rogue account. Twitter didn't blink, and countersued the Department of Homeland Security, along with several other individuals and agencies.
Less than 24 hours later, Trump's team withdrew its summons and Twitter followed suit, dropping its complaint challenging the administration's power to demand such information. You can read Twitter's filing below.
Alt First Amendment
Twitter's lawsuit was aimed directly at the U.S. Department of Homeland Security (DHS) and U.S. Customs and Border Protection (CBP), alleging those agencies are associated with individuals were who were "unlawfully abusing a limited-purpose investigatory tool to try to unmask the real identity of one or more persons who have been using Twitter's social media platform." The government was looking for users behind the account @ALT_USCIS, which had criticized recent actions by U.S. Citizenship and Immigration Services.
Twitter argued:
The rights of free speech afforded Twitter's users and Twitter itself under the First Amendment of the U.S. Constitution include a right to disseminate such anonymous or pseudonymous political speech. In these circumstances, Defendants may not compel Twitter to disclose information regarding the real identities of these users without first demonstrating that some criminal or civil offense has been committed, that unmasking the users' identity is the least restrictive means for investigating that offense, that the demand for this information is not motivated by a desire to suppress free speech, and that the interests of pursuing that investigation outweigh the important First Amendment rights of Twitter and its users.
Those burdens had not been met, the social media giant contended, and therefore it was under no obligation to comply with the summons. For whatever reason, Twitter's response left the government backtracking, and both sides have withdrawn their legal filings. Here's Twitter's:
Twitter v. Department of Homeland Security, et al. by FindLaw on Scribd
You Don't Have To Solve This on Your Own – Get a Lawyer's Help
Meeting with a lawyer can help you understand your options and how to best protect your rights. Visit our attorney directory to find a lawyer near you who can help.
Or contact an attorney near you: