Supreme Court Upholds Law on Sexually Dangerous Inmates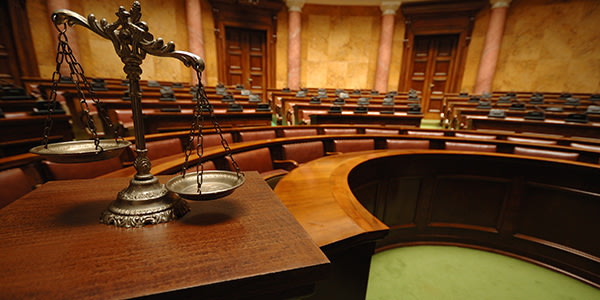 Congress has the authority to pass a law allowing sexually dangerous inmates to be held indefinitely, according to a recent ruling by the U.S. Supreme Court.
The USSC ruled that a federal law allowing officials to hold "sexually dangerous" inmates in civil custody after their prison terms are complete, in order to protect communities from the danger such prisoners may pose, is within the power of Congress to address, the Associated Press reports.
The decision reversed a lower court decision that said Congress overstepped its authority in allowing indefinite detentions of sexually violent predators. The federal law defined "sexually dangerous" as a person who suffers from a serious mental illness, abnormality or disorder and would have difficulty in refraining from sexually violent conduct or child molestation if released.
By a 7-2 vote, the Supreme Court upheld the federal law and found that the Congress did not exceed its power when it enacted the 2006 law.
Justice Stephen Breyer, writing the majority opinion of the Supreme Court regarding the federal law said, "the statute is a 'necessary and proper' means of exercising the federal authority..."
The Adam Walsh Child Protection and Safety Act was signed by President George W. Bush in 2006. It established a national sex offender registry, increased punishments for some federal crimes against children and strengthened child pornography protections. However, those provisions were not being challenged.
Whether application of the law violates prisoners' equal protection or due process rights will hopefully be clarified in later decisions.
At the same time, state laws having a similar indefinite detention component are also being challenged. As previously discussed, the California Supreme Court is questioning the legality of Jessica's Law and whether or not the state law violates the Constitution by treating sexual predators differently from other violent offenders.
The California Supreme Court ruled that a provision of Jessica's Law to lock up sexually violent predators indefinitely may violate constitutional guarantees of equal protection. Next, a fact finding hearing will examine the issue further.
In California, before Jessica's Law, sexually violent predators could be kept for a maximum of two, two-year terms beyond their prison sentence if prosecutors could prove to a jury the offender was still a danger.
You Don't Have To Solve This on Your Own – Get a Lawyer's Help
Meeting with a lawyer can help you understand your options and how to best protect your rights. Visit our attorney directory to find a lawyer near you who can help.
Or contact an attorney near you: