Ohio Inmates Denied Medical Attention File Lawsuit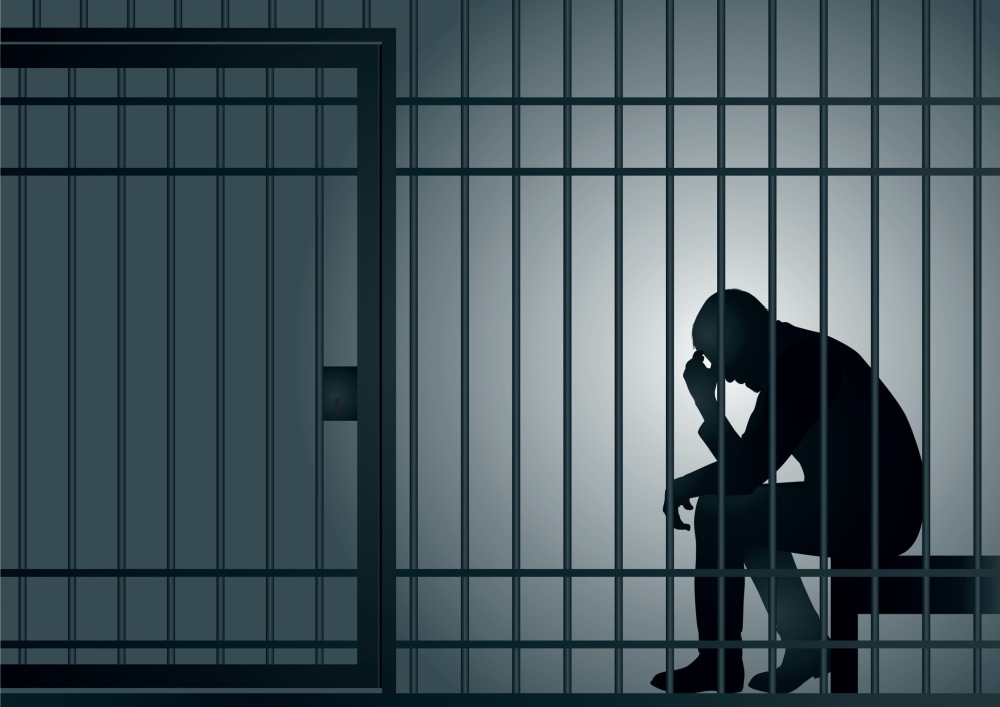 What's the best way to minimize inmates' complaints? Don't give out complaint forms.
That seems to be the strategy one Ohio jail has been using, according to a lawsuit filed by eight current and former county inmates at the Montgomery County Jail. In a very specific amended complaint, these inmates allege arbitrary punishment and a lack of medical and mental health care. The jail's defense? That they never received any requests for health care by these inmates. The plaintiff's response? Inmates were specifically denied health request forms for medical and mental care.
Inmates Constitutional Rights Allegedly Violated
In the amended complaint, plaintiffs cite many disturbing physical and mental health issues that the county avoided, which they claim rose to the level of constitutional, statutory, and administrative violations. Generally, the issues include typical violations of prisoners' rights including overcrowding, avoiding serious medical needs of inmates, unsanitary conditions, improper classification of inmates, and imposing punishments in an arbitrary and capricious manner. The complaint lists many specific acts, but the highlights include:
Keith Barber was prescribed a wheelchair for two months, but had it taken away by officers after three weeks, due to overcrowding issues. Barber experienced severe pain and was denied a grievance form from those same officers despite multiple requests.

Kevin Bowling was booked on a misdemeanor charge, with original bail set at $2,500 but later increased to $25,000. He got upset, and was placed in solitary confinement for 23 out of 24 hours each day. To get to the "range" area for his one hour, he was forced to walk through an area "filled with feces and urine thrown from other inmates."

Dearron Barrage was placed in an extremely unsanitary area of the jail, and developed a painful growth on his left leg. He complained to officers, but was not given a complaint form, only a bandage. The inmate ended up bursting the boil himself, releasing "a cottage-cheese-like liquid."

Alston Nicholas "suffered from 24-hour lock-downs and other arbitrary punishment based upon the actions of others" which denied his access to legal materials and counsel.
No Complaints -- a Convenient Truth
The county claims that the jail is not overcrowded, despite the jail population often rising over 800 when the official capacity is 443. Defendants also claim that "there is not a shred of evidence" that the inmates were deprived essentials, which can be a very convenient truth when no complaint forms are available.
The county also contends that the jail's sanitary conditions and general treatment of the inmates do not rise to the level of violating 8th Amendment rights of "cruel and unusual punishment." In fact, defendant's lawyer boasts that Montgomery County Jail is one of only four jails in Ohio accredited by the American Correctional Association. Incidentally, as recently as 2017, there were nine active lawsuits against against Montgomery County Jail employees. Three resulted in settlements totaling over a half million dollars.
Fortunately for Nicholas, he was recently acquitted on all five counts at his trial by a jury. Barber's trial is coming soon. For the others, they must endure until their sentence is fulfilled, or they prevail in this matter.
A jail is not a zoo, and inmates should not be treated as animals, or worse. If you believe that you, or someone you love, is being housed in a jail with inhumane conditions, or that their right to legal access is being unconstitutionally limited, contact a civil rights attorney. Many will work at low, or even no, cost. Odds are that there are other prisoners going through the same thing in the same jail.
Related Resources:
You Don't Have To Solve This on Your Own – Get a Lawyer's Help
Meeting with a lawyer can help you understand your options and how to best protect your rights. Visit our attorney directory to find a lawyer near you who can help.
Or contact an attorney near you: