Alternative Way to Pay for Law School: Get a Sugar Daddy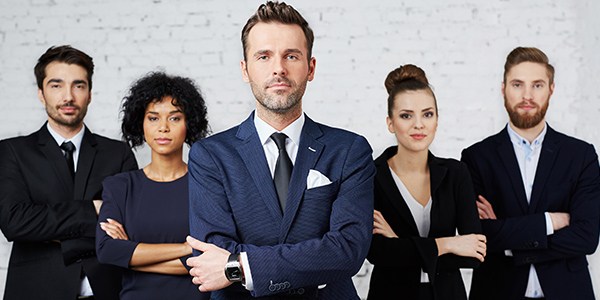 Want to finish your JD without being crippled by six-figure student loan debt? You could try to land a full scholarship, but many of those don't cover living expenses. You could try to work full time, which isn't impossible but certainly isn't easy. You could have your parents pay, if you're lucky enough to have parents who can cover your tuition and expenses.
Or, you could try getting a sugar daddy. That's what one 2016 Villanova Law grad did. Candice Kashani recently spoke to the Associated Press about financing her law school education through a series of sugar-daddy relationships, in what the AP describes as a "modern twist on an age-old arrangement."
Sugar Daddies 101
For those not familiar, a "sugar daddy" refers to a wealthier, older man who provides financial support to a companion, often in exchange for a "romantic" relationship. The phrase was supposedly coined after a San Francisco socialite and nude model, Alma de Bretteville, married an extremely wealthy, much older sugar magnate in 1908, who she referred to as her "sugar daddy."
But the process of finding a sugar daddy has evolved with the times. Now, instead of trolling the haunts of the rich and elderly, those seeking a sugar daddy relationship can simply log onto a website. Sites like SeekingArrangement.com allow sugar daddies and the occasional sugar momma to find hot young things to spend their money on.
There are "sugaring" arrangements for pretty much every stripe: gay, straight, man, woman, you name it. But the central arithmetic is always the same. You've got the looks, they've got the cash.
Is it prostitution? Maybe. "These arrangements are more vague than prostitution," the AP writes. "There is an expectation of material benefit but it is not always specified and sex is not guaranteed."
Better Than Student Loans?
So, why would a law student pursue an arrangement that some describe as "prostitution light?" After taking on debt in undergrad, Kashani says that she was determined to leave law school unburdened by debt. Even with a scholarship, her remaining tuition and expenses cost nearly $50,000 a year. So she set out to find a sugar daddy.
Kashani describes sugar daddy websites as a "great resource" for young women, according to the AP. "The people who have a stigma, or associate a negative connotation with it, don't understand how it works," she says.
Kashani still thinks of her sugar daddy as one of her best friends, the AP reports. And who can say that about their federal loans?
Related Resources:
Content For You