What to Do If You Drop Out of Law School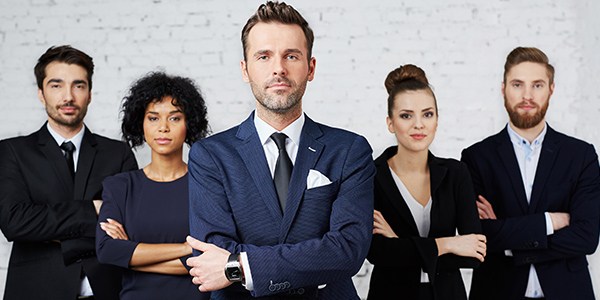 You went to law school imaging a career as a battle-worn litigator, perhaps, or a civil rights defending Supreme Court advocate. Or maybe you would have just been happy with doc review as a BigLaw associate. The pay is good, after all.
But you and law school just didn't click. Now, you're calling it quits. What could come next? Here are a few ideas, taken from the FindLaw archives.
1. How Soon Is Too Soon to Drop Out of Law School?
Law school is a major investment and deciding not to pay for a year or two more can save you a pretty penny. But, if you're leaving midyear, you may be able to recoup some of the tuition you've already paid out, so long as you quit early enough.
2. Law School Dropout Gets $339,000 Student Loan Discharged
If you take out loans to pay for law school, you're stuck with them, whether you get your degree or not. Well, in most cases, at least. One law school dropout was able to get his six-figure debt erased due to "undue hardship" stemming from an Asperger's diagnosis.
3. Law School JD Enrollment Hits 42-Year Low
If you're feeling down about leaving law school, pick yourself up with this helpful stat: no one is going to law school anymore. Sadly (for us lawyers at least), many of the best and brightest are pursuing other career paths, and law schools are struggling to fill seats.
4. Remembering Harper Lee: Author, Inspiration, Law School Dropout
Harper Lee's Atticus Finch has inspired thousands to pursue a career in law. But Lee was herself a law school dropout. She attended the Alabama School of Law but never finished, choosing instead to become a Pulitzer Prize winning author. Maybe international renown and a future as a reclusive novelist are in your future?
5. 11 Celebrities Who Didn't Make It Through Law School
Now that your law school career is over, what other passions should you pursue? Maybe film and dance, like Gene Kelly, who spent only a few months in law school before leaving to start singing in the rain. Or maybe you'll find your way to the Supreme Court. It worked for Benjamin Cardozo, who quit Columbia Law School but still had a monumental legal career. There's even a law school named after 'Dozo now.
Whatever future career you pursue though, try not to make it too similar to Ted Bundy's. Before he was a serial killer, Bundy was a law student at the University of Puget Sound. Well, maybe we shouldn't say before. Bundy stopped going to class just as women started going missing in the area.
Related Resources:
Content For You