Can You Back Out of Joining the Military?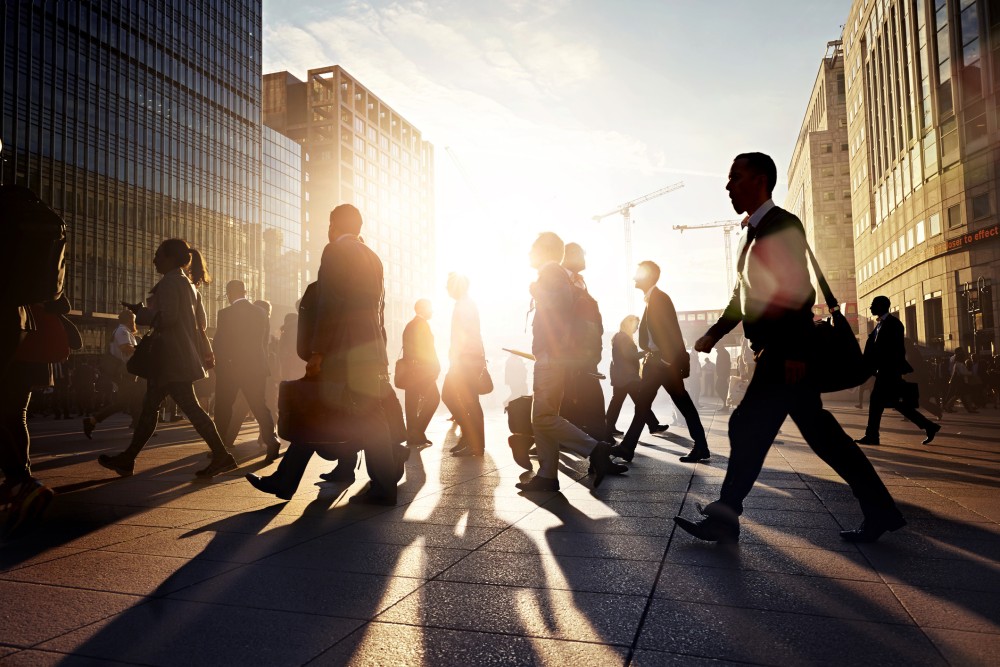 Something grabs you. Maybe a current event? Perhaps an awesome ad? Your significant other just dumped you for your best friend? Or maybe your parents think you're unmotivated and you feel you have something to prove. You walk by a local recruitment office, maybe for the millionth time in your life, but something draws you in this time. And before you know it, Bam! You're in the Army now!
But what if you've had a change of heart and want to back out. Can you?
Military Contracts, Perhaps One of the Last Forms of Indentured Servitude
Military enlistment contracts are one of the most unique types of employment contracts in America, bordering on modern-day indentured servitude. They generally last for eight years, with four years of active service and four years of reserve duty.
Recently, most of those enlisting do so through a "delayed entry program," which starts with about a year of inactive duty. Sometimes, during this inactive duty, people change their mind and want to back out. However, just because you're inactive doesn't mean you can de-activate without penalty. If you don't show up for inactive duty, the armed services could immediately convert your enlistment from inactive to active duty, and even court-martial you at that point for not showing up to active duty. Not a good solution! But here are a few options to consider.
Request an Entry Level Separation Discharge
Let's be honest. It's not in the military's best interest to have people defending our country, and each other, that don't want to be there. Nothing good comes of that except setting a bad example. The Department of Defense does provide one alternative from backing out of delayed entry, and that is called an entry-level separation (ELS) discharge. You can request the secretary of your branch of service for this sort of release, and sometimes it's granted. But it's neither automatic nor easy. Your mission: to convince the military it is in their best interest to release you, and that you just aren't worth their resources. According to Career Trend, some good examples to site might be:
Hardship
Marriage
Dependency
Apathy or personal problems
Pregnancy
Pursuit of higher education
Unqualified for the option in which you enlisted
Enlistment misunderstanding
Failure to graduate high school
Pursuit of becoming an ordained minister
Medical disqualification or psychiatric disorder
Erroneous enlistment
Keep in mind that using the latter two excuses could prohibit you from being able to enlist later in life.
Honorable and Dishonorable Discharges
If you are already active service, or if your request for ELS is denied, you can pursue a discharge. There are four main types of honorable discharges: completing enlistment contract, psychological, medical, and dependency. Psychological and medical discharges are made at the determination of the armed services doctors, so you are at their mercy to some extent. You can ask for a dependency discharge if circumstances have changed in your life, usually family, and you have no other choice but to be discharged and return home. There are numerous ways to earn a dishonorable discharge, including substance abuse, bad or unlawful behavior, and being absent without leave (AWOL). There are legal consequences for dishonorable discharges, and so this should be used only as a last resort.
You might only have one shot at this letter, so it may be best to get some legal advise before sending it. If you have any questions, contact a local military lawyer. No matter how unique you think your situation may be, a legal adviser has probably seen it many times before. Use their experience to your best advantage.
Related Resources:
You Don't Have To Solve This on Your Own – Get a Lawyer's Help
Meeting with a lawyer can help you understand your options and how to best protect your rights. Visit our attorney directory to find a lawyer near you who can help.
Or contact an attorney near you: