Top 7 Tips for the 2019 Divorce Season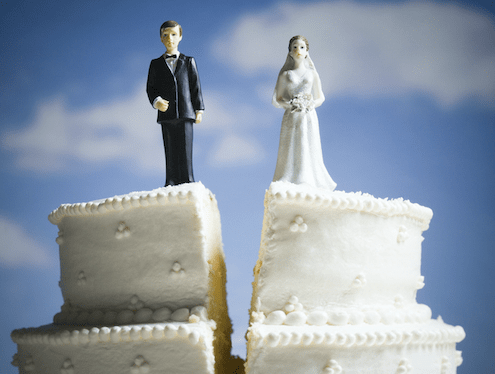 You might've heard it said or sung before: "Love is in the air." Well, it turns out divorce is seasonal as well. In 2016, researchers at the University of Washington noted spikes in divorce filings in March and August every year, with spring being the definitive "Divorce Season."
If you're considering or preparing for divorce this month, we've rounded up our best recent legal advice to help:
1. Should I Talk to My Spouse During Divorce?
You may never want to talk to your ex ever again. Or you may be parting on good terms. Or maybe you just want to get it over with and negotiating is the quickest way to get that done. There can be good reasons to talk to your spouse while the divorce is ongoing, and you may also want to hold your tongue.
2. Tips for Divorcing While Self-Employed
If you're your own boss, you already know finances can get a little complicated. Well, divorce doesn't tend to simplify matters. Make sure your personal life doesn't derail your business.
3. Avoiding Contempt of Court in Divorce Case
Divorce courts may issue preliminary orders while proceedings are ongoing, advising the spouses how they should behave regarding child custody and visitation, financial matters, and even restraining orders. And violating these orders could mean contempt charges, fines, and, possibly, jail time.
4. Can I Move With My Child Before Divorce?
You may think it's the best thing for you and your children. But be careful -- simply fleeing before the divorce is finalized and without some sort of consensual custody agreement may lead to kidnapping charges.
5. How to Find Hidden Bank Accounts in Divorce
If you're not the breadwinning spouse, you may have a sneaking suspicion that your formerly better half is holding out on you when it comes to the family finances. But how do you prove it? Careful examination of bank records, financial disclosure requests, and even forensic accountants may be able to help.
6. Can a Divorce Settlement Be Changed?
Maybe you were so eager to get the divorce done, you signed whatever you were handed. Is it too late to amend that agreement?
7. California Passes New Law for Custody of Pets in Divorce
Many spouses in the midst of a divorce forget about their furry family members. And many, many others are willing to fight tooth and nail for pet custody. This year, a new California law will require divorce courts to consider "the best interests of the pet" when making custody decisions.
For the best legal guidance regarding your divorce, talk to an experienced divorce attorney in your area.
Related Resources:
Content For You