Nebraska Woman's Lawsuit Against All Homosexuals Dismissed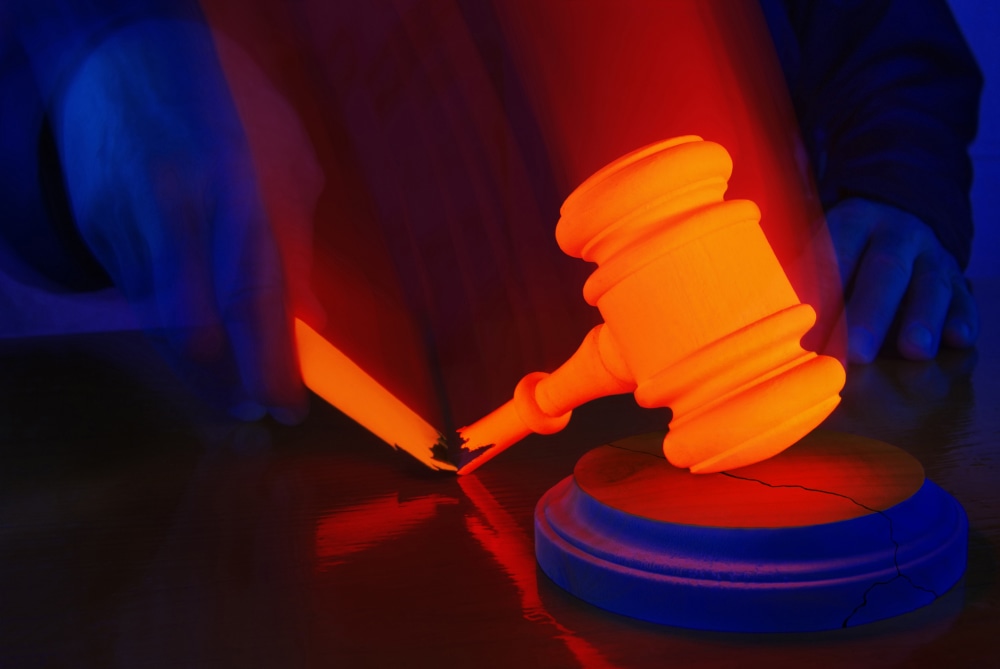 Just five days after a Nebraska woman filed a federal lawsuit against all homosexuals, the case was emphatically dismissed by the court: "This Court is not the place to seek opinions regarding theological matters; this particular forum is closed and the case will be dismissed."
Sylvia Driskell had filed the handwritten complaint as an "Ambassador for Plaintiffs God, and His, Son, Jesus Christ," asking "To be heard in the matter of homosexuality. Is Homosexuality a sin, or not a sin." Unfortunately for Driskell, her filing lacked just about every requirement of a federal lawsuit.
No Prayer for Relief
As an initial matter, Driskell failed to establish standing, meaning she did not allege a particularized injury. Driskell claims to have "heard the boasting of the Defendant: the Homosexuals on the world news" and asked the court to hear her out: "I write not in few words, So I hope you, Your Honor...will indulge me, in my writing...I have written this Petition...Because I feel its [sic] is imperative to do so."
The other problem with just asking to be heard is that her suit also lacks the required demand for relief -- she didn't specifically ask the court to do anything. And her complaints about judicial action seem be a plea for the court not to act: "Why are judges passing laws, so sinners can break religious and moral laws? Will all the judges of this Nation, judge God to be a lier[sic]?"
No Holy Forum
In the order dismissing the case, Judge John Gerrard also notes: "the plaintiff does not set forth any factual or legal basis for a federal claim under the Constitution, laws, or treaties of the United States. Even construing the complaint liberally, it does not contain allegations reasonably suggesting federal question jurisdiction exists in this matter."
A litigant must demonstrate that a federal court has jurisdiction to hear a case. And Judge Gerrard was definitive in his ruling:
"A federal court is not a forum for debate or discourse on theological matters. Other forums, freely accessible to citizens of the United States, exist for the purpose of addressing questions of religious doctrine. This is a court of law, and '[t]he law knows no heresy, and is committed to the support of no dogma, the establishment of no sect.'"
No Second Bite at the Apple
Judge Gerrard also foreclosed the idea that Driskell could amend her complaint and re-file it, saying "it is obvious that amendment would be futile." Then again, maybe it was enough for Driskell to be heard. After all, just filing the suit in the first place got her message out there, as bigoted, grammatically incorrect, and legally deficient as it was.
Follow FindLaw for Consumers on Facebook and Twitter (@FindLawConsumer).
Related Resources:
You Don't Have To Solve This on Your Own – Get a Lawyer's Help
Meeting with a lawyer can help you understand your options and how to best protect your rights. Visit our attorney directory to find a lawyer near you who can help.
Or contact an attorney near you: