Patrick Tribett Sues Those Turning Gold Mugshot into Mugshot Gold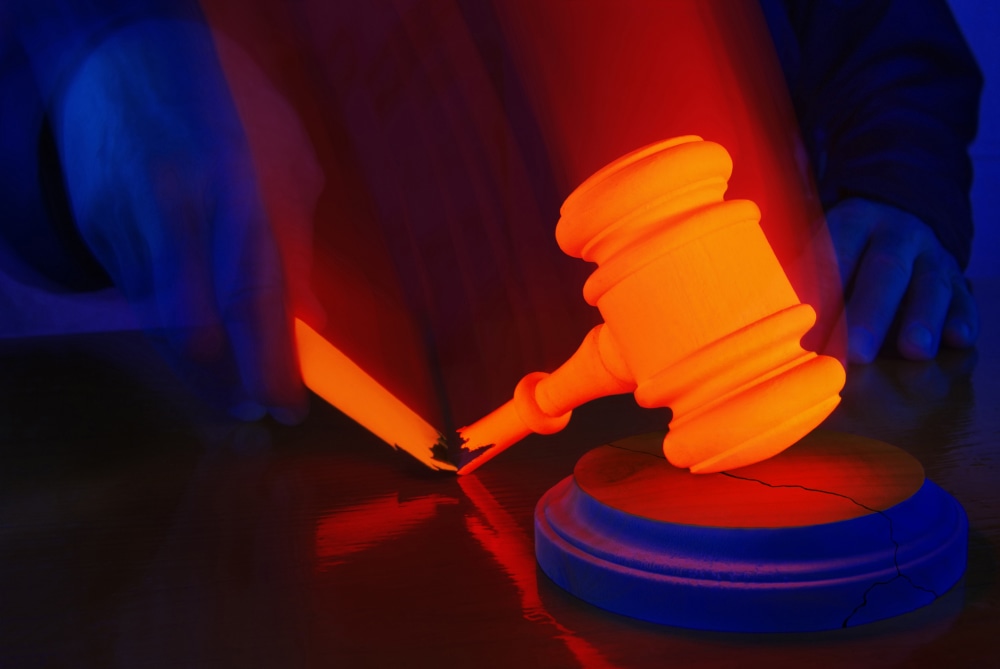 We've all heard of a golden smile.
But what about a golden mugshot?
Patrick Tribett was arrested in Bellaire, Ohio, in 2005. Police say he had been huffing the fumes from gold spraypaint. The proof? Perhaps the fact that the lower half of his face was covered in gold paint, as shown in his mugshot:
The Intelligencer Wheeling News-Register reports that Tribett and his attorney, New Martinsville resident H. John Rogers, are suing several companies for illegally turn his gold mugshot into mugshot gold.
One of those companies is Cafe Press, which stopped selling T-shirts bearing Tribett's image after Rogers sent them a cease and desist letter.
Tribett's gold mugshot has also made an appearance on a billboard in Europe and also on T-shirts, and coffee mugs and other items.
Rogers said he is preparing lawsuits against Amazon.com, Getty Images, Hot Toys Ltd. of China and Cafe Press Corps of California. The attorney said each of those companies used Tribett's image without his consent and for financial gain.
After the 2005 incident, Tribett was charged at least three more times with public intoxication in West Virginia.
In June 2006, Wheeling police said they found the "serial huffer" in their city intoxicated and covered in paint. One week prior, he had been arrested after officers found Tribett huffing paint under an interstate bridge.
Tribett also was arrested in July 2005, when police found him covered in gold paint and attempting to buy more at a store in Bellaire.
Rogers says his client has been sober for eight weeks. Tribbett, 45, said he began to huff inhalants and drink alcohol during his final year as an undergrad at Concord University.
His gold mugshot might be a public record, but that does not necessarily mean people have a right to turn it into mugshot gold without his permission.
You Don't Have To Solve This on Your Own – Get a Lawyer's Help
Meeting with a lawyer can help you understand your options and how to best protect your rights. Visit our attorney directory to find a lawyer near you who can help.
Or contact an attorney near you: